March 28, 2023
Are retractable awnings worth it?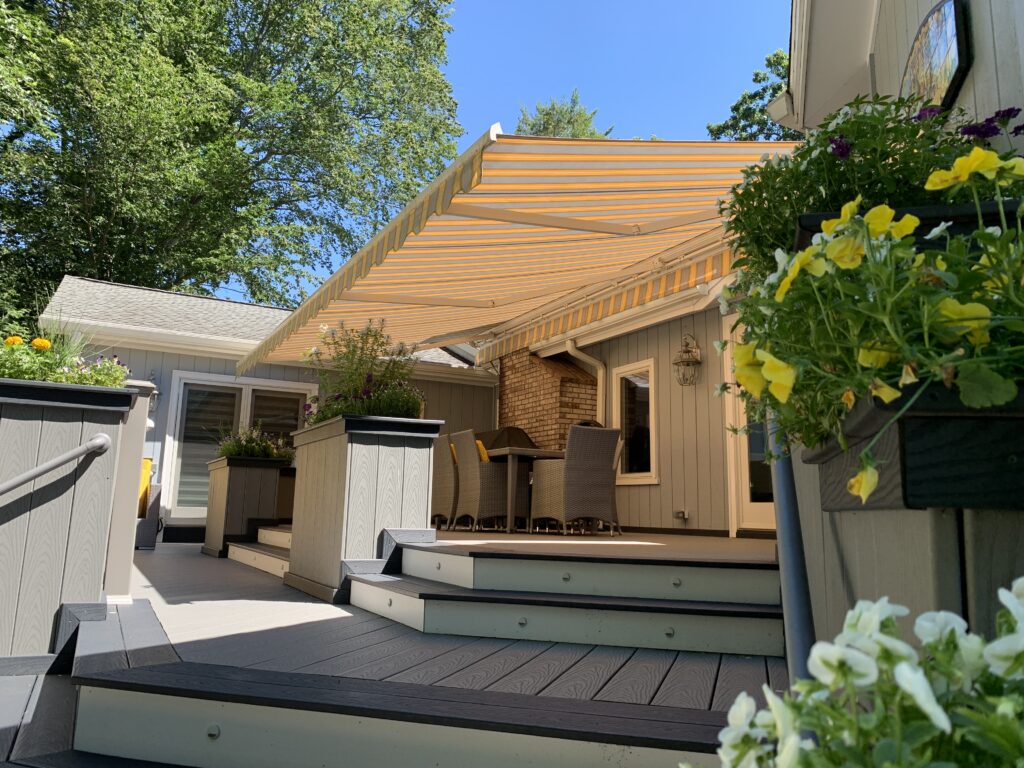 Are retractable awnings worth it? As New Jersey's leading awning retailer, this is a question we hear often. And the short answer to that question is an irrefutable "Yes!" But, it's important to remember that you get what you pay for. Which, of course, is true for most products meant to enhance your home.
And if you've heard of retractable awnings, but you're not exactly sure what kind of awnings are available, don't worry. We can help you choose the perfect shade solution based on your needs and outdoor living space.
Benefits of Retractable Awnings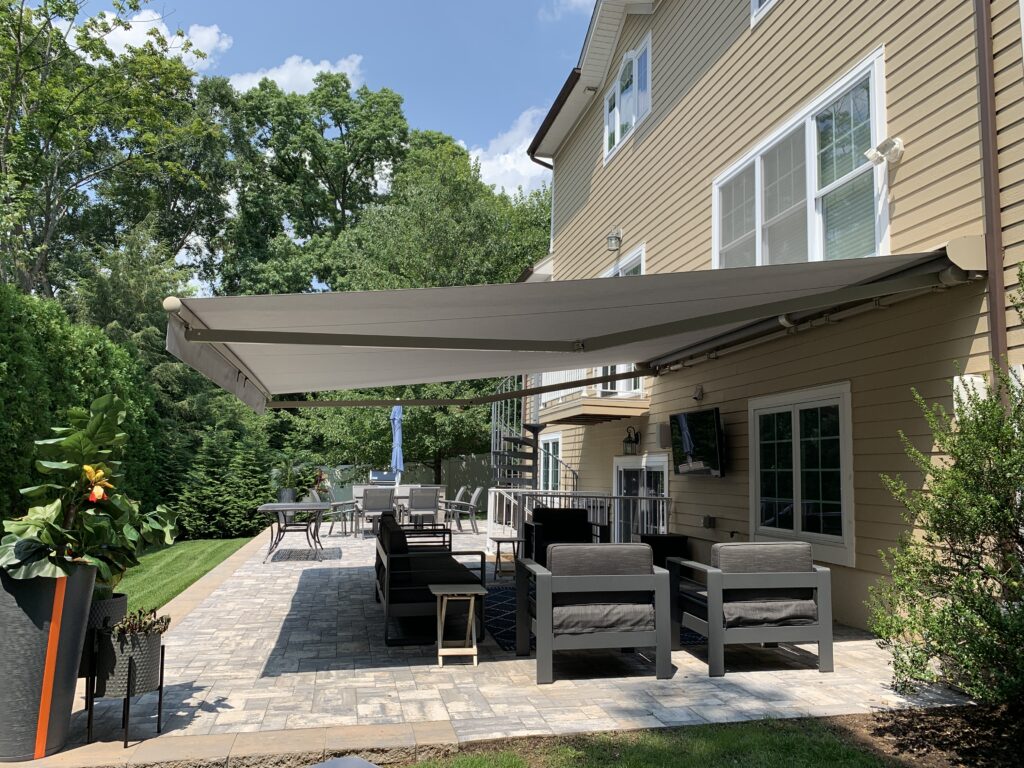 How can a retractable awning upgrade your outdoor living space?
They offer protection from the sun and harmful UV rays. Do you have a great view from your patio or deck, but rarely get to enjoy it in the summer because of the sun and the heat? Retractable awnings allow you to take control of your outdoor living experience. An awning will block the sun's harmful UV rays, keeping you and your family safe from sunburn and other related health issues. You'll have a shaded area to relax in, even during the hottest part of the day. This can help you and your family stay comfortable and enjoy your time outside even more.
Outdoor entertaining space, rain or shine. Summer is coming in hot…but summer showers can also put a damper on family BBQ's and parties. If you are planning on hosting an outdoor party for holidays, graduations, or reunions, wouldn't you love to have peace of mind your plans are covered rain or shine? A retractable awning guarantees your party won't need a rain check.
Lower energy bills. Did you know that an awning can help reduce your energy bills? By blocking the sun's rays, a retractable awning can prevent heat from entering your home through windows and doors, reducing the need for air conditioning and lowering your energy costs.
How do I choose a retractable awning?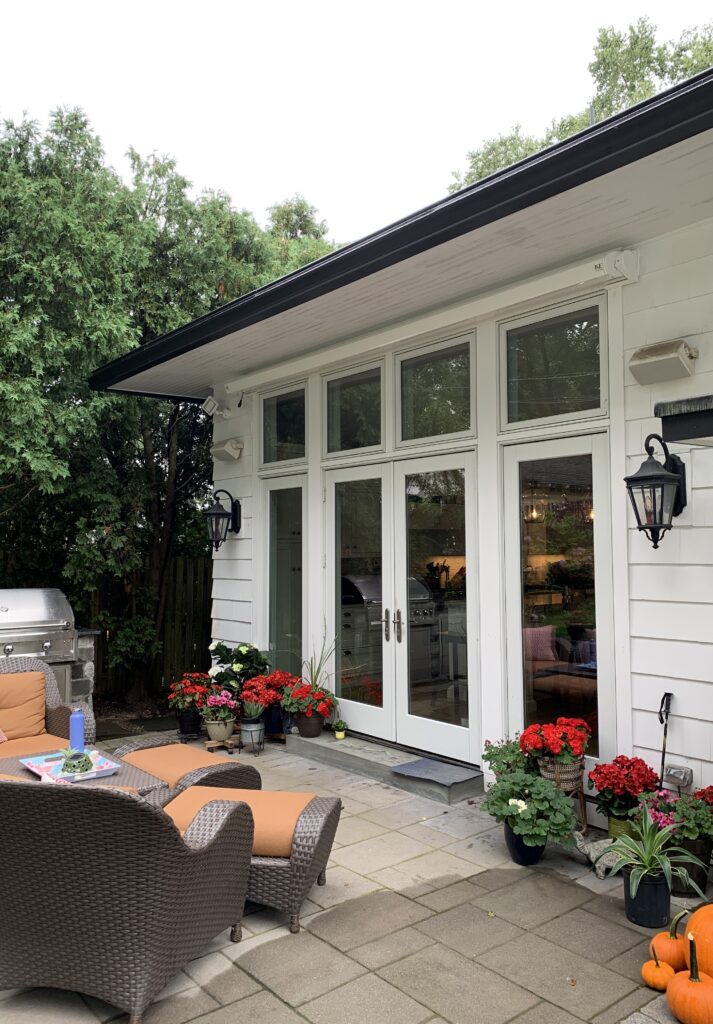 Motorized awnings. Full-cassette awnings. Louvered roofs. Pergolas. Freestanding awnings. Retractable roofs. What the heck is the difference?! There are many outdoor shade products available, and not all of them are created equal. There are many factors that go into selecting the perfect shade product for your home and needs, and when it comes to a home improvement investment like an awning, experience and quality matters.
It's best to partner with a company like Window Works that offers expert advice and professional installation, so you know you are investing in the right product, that will be installed correctly, and comes with a warranty and guarantee. Don't leave something this important to chance! Expertise matters when it comes to awnings.
Retractable Awnings: An investment that will last decades
The awnings you can order online from big box stores will not stand the test of time or perform the way you want them to. Cheap, low-quality awnings may be tempting, but they are likely to wear out quickly and require frequent replacement.
Window Works only offers and installs the very best and highest quality outdoor shade products. Our customers enjoy the luxury, comfort, and convenience of their retractable awning for decades, and know they can depend on our team when it is time to replace fabric or add new accessories and features.
If you know you can't go another summer, unable to utilize your outdoor living area because of the heat and sun, schedule your free consultation with a Window Works awning specialist today. Let's get started creating the backyard oasis you've been dreaming of!