Exterior Solar Screen Shades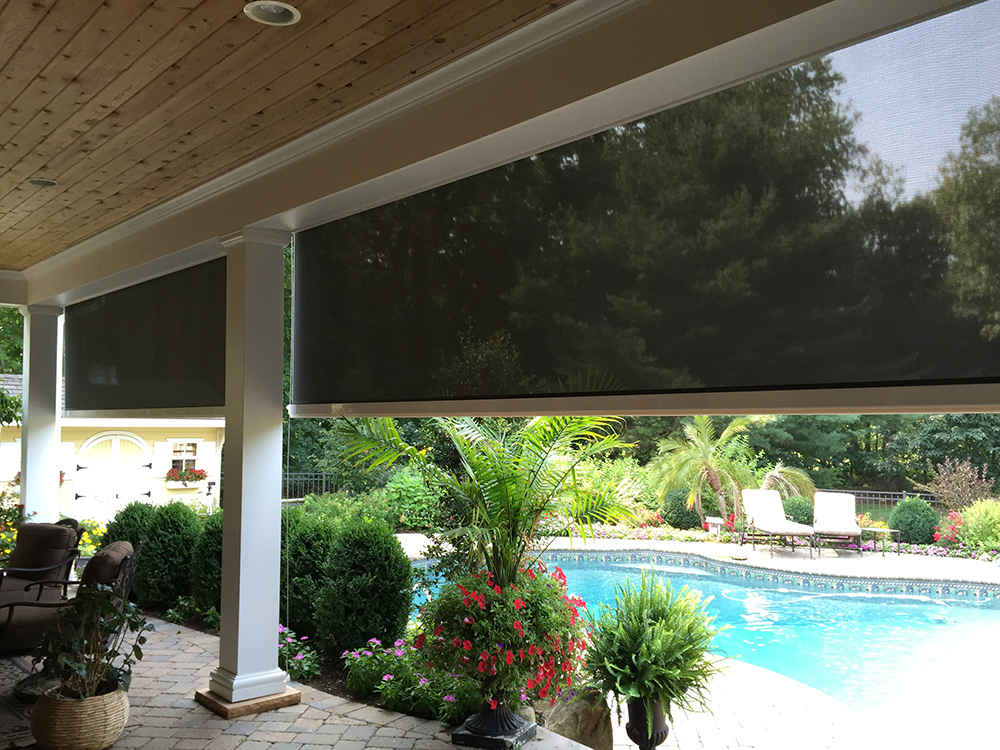 Which exterior solar screen shade is right for you?
Our Exterior Solar Screen Shade Systems help to reduce your energy bills and give you control of your home's natural lighting and privacy. They also decrease interior fading from damaging UV rays.
An exterior solar shade can keep out insects and inclement weather. There are various models, motorization, automation, and hardware choices, customized to suit your unique goals.
Each shade is then fitted perfectly with the best fabrics from a wide variety of acrylics or meshes. We'll help you narrow down the choices by understanding what your goals and design tastes are. Get a free, on-site consultation for outdoor solar shades—click here now.
Exterior Solar Shades Save Energy
Solar shades can improve energy performance and contribute LEED certification points.
Contribute to the number of LEED points a project earns in pursuit of certification
Maximize energy performance
Reduce cooling-energy use
Improve the appearance of the buildings and the comfort of building occupants
Exterior Solar Shades for Patios and Porches
Tired of moving your chair to follow the shade cast by a post or column? Going inside when the weather turns against you? Create a retractable "porch enclosure."
Very effective at blocking the UV
Install under a second-story deck with patio underneath
Perfect as garage door enclosures
Enclose your porch or patio at the touch of a button
Enclose a pavilion or pergola
Turn your outdoor covered area into a comfortable, protected space
Have a covered patio but don't get to use it as much as you'd like?  A patio shade can turn that covered patio into a screened-in room, giving you protection but still allowing the view. There are different fabrics available to suit the need (blocking bugs, rain, wind, sun, etc.)
Heat and glare protection – block up to 95% of the sun but retain your view!
Insect protection – make your space more enjoyable and make your outdoor dining more comfortable by keeping the bugs out!
Privacy – make your space less public with a light-filtering or blocking fabric sunshade
Exterior Solar Shades for Windows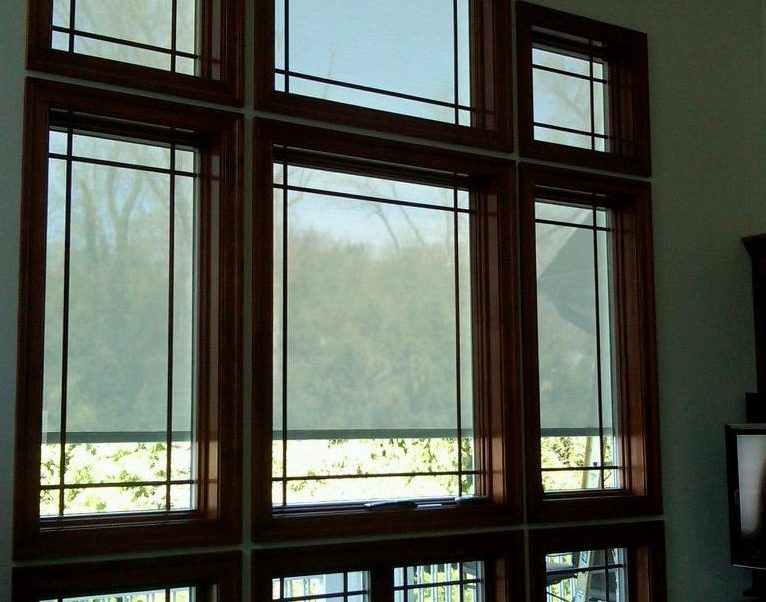 Shade fabrics can dramatically improve the quality of life in a room they are installed onto.
Block the sun before it passes through glass and transfers light into heat energy
Avoid unbearable sun or heat certain times of the day
Protect your hardwood floors, furniture upholstery, and window treatments
Exterior Solar Shades for Pergolas
If you own a pergola, chances are you've realized that, although they are beautiful, they don't create the shade or shelter you were expecting.
Exterior Solar Shades for Privacy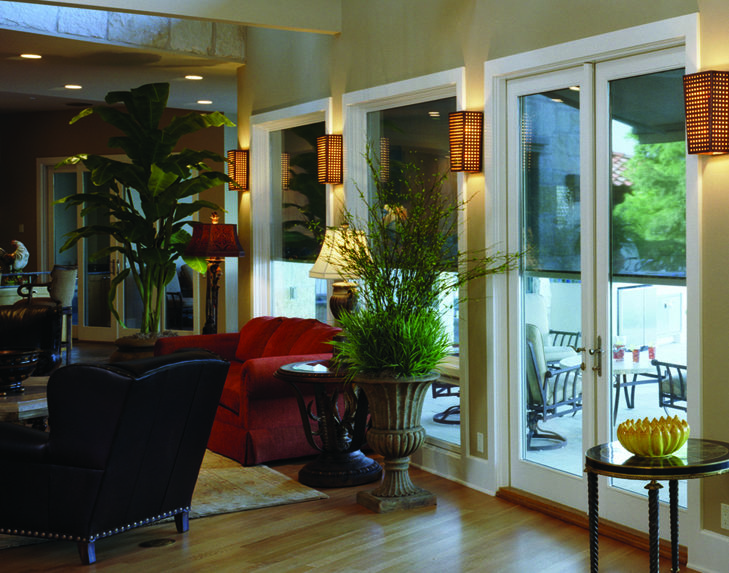 Increase the privacy of your home and create a comfortable and beautiful living environment with this custom made shading system.
Motorized shades are designed to handle large or multiple windows
Get complete control over your rooms' lighting and privacy
Includes a blackout option, allowing you to control your entertainment room by eliminating the glare of the sun
Exterior Solar Shades for Balconies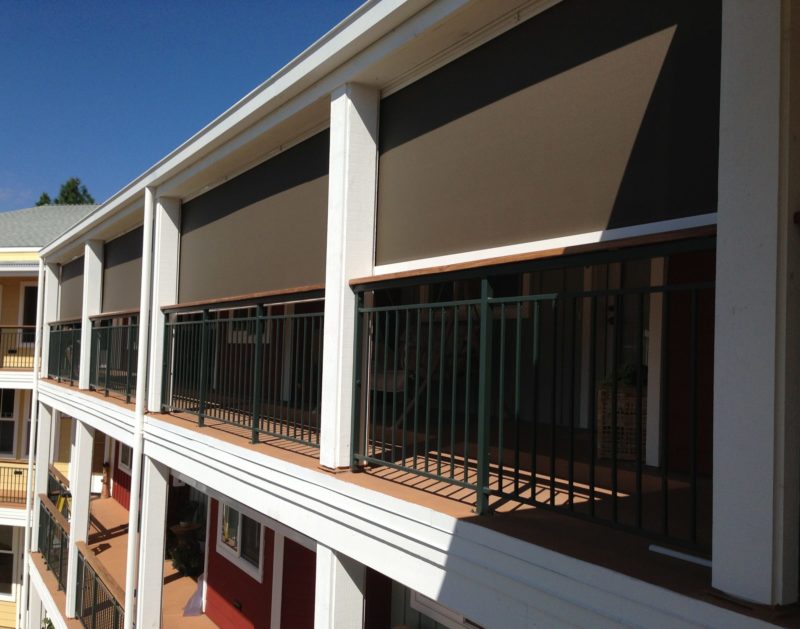 Enclose your deck, patio or balcony with exterior solar screen shades.
Can be operated manually, or with the push of a button
Can be programmed to drop automatically when the sun becomes too intense and retract if it gets too windy
Exterior Solar Shades for Businesses and Restaurants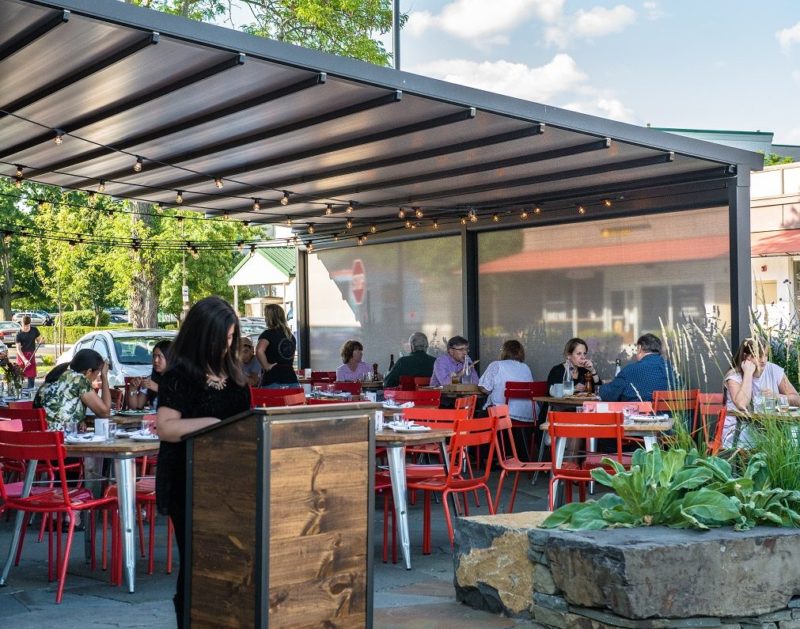 Backed by outstanding factory warranties and local installation and service, exterior shades are popular investments.
Stop having to shuffle patrons inside when the weather turns
Create that "closed in" feeling and protection without actually closing your patrons in
Concealed edge locking "zipper screen" options can be installed to keep out inclement weather and insects.
For indoor seating, install solar screens over windows to

block the sun

 

but NOT the view
Commercial Solar Shades
We will work with you to find the optimal balance of aesthetics and function.
Many different colors and opaqueness options
Available with complete blackout fabrics and hardware
Can be integrated into automation systems
"It really makes such a difference on the feel of our deck. I work from home and I've decided this is my new office for the summer."