Stationary Awnings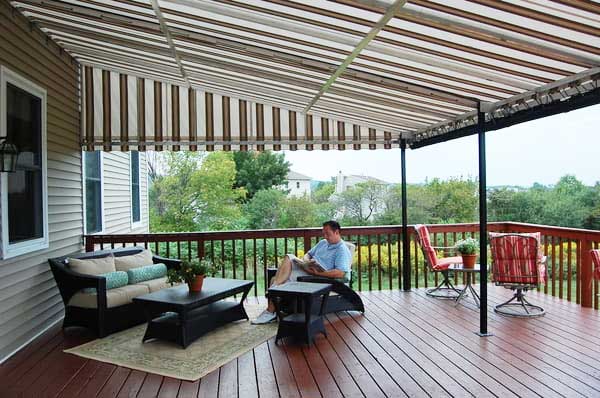 Stationary Awnings Provide Constant, Customized Protection from the Elements on Your Deck or Patio
Turn any outdoor space into a comfortably shaded oasis, regardless of the weather. Unlike retractable awnings, stationary awnings are permanent fixtures, providing constant protection during the spring, summer, and fall. They can even be engineered to withstand snow to provide year-round enjoyment, and can even be combined with solar shades or roll drops.
To learn more, contact us or call (973) 535-5860.
Time-Tested Benefits:
Utilizing your outdoor space regardless of the weather
No more outdoor seating only when it's perfect outside! Generate extra revenue by always having reliable outdoor seating coverage
Providing UV protection for you and your furnishings
Increasing curb appeal of your home or business
Matching your exact specifications as each awning is fully custom
Integrating heating and cooling for additional comfort
Stationary Awnings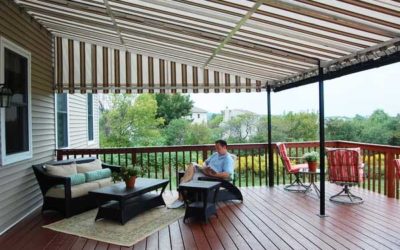 WeatherMaster
Perfect for residential or commercial applications

Mounts to any even or uneven surface; even dormers, soffits and roofs.

Two styles come with or without side panels for customized protection and privacy

Can be engineered as a 4-season awning for year-round use
Custom Awnings
Let us design your perfect awning

Choose the shape, fabric color and optional sides

Ideal for virtually any shape – if it can be measured, it can be built!
"It's incredible how much shade it provides that whole kitchen and family room area. Now we have no problems keeping at all keeping it cool. In fact, we had to lower the A/C it gets so cold now! Thank you again truly for making the awning happen before July 4th!"