Vestibule Enclosures, Sidewalk Enclosures and Valet Enclosures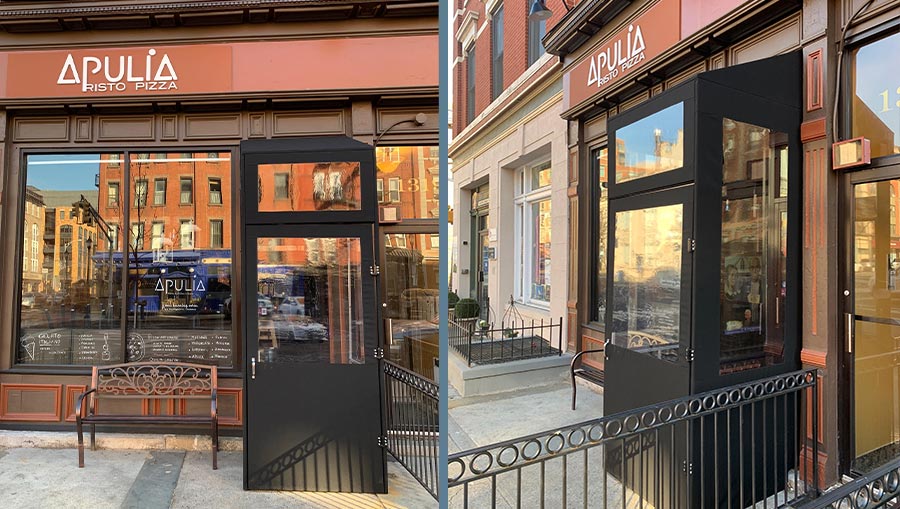 Could a vestibule enclosure help you save on energy costs and create a better environment for your customers?
The Northern NJ and NY Metro area is predictable for its hot summers and cold winters. Busy businesses and restaurants with a steady flow of in and out foot traffic know how challenging it can be keeping it comfortable indoors when the temperature outside contrasts.
An enclosure or vestibule helps regulate interior temperatures by creating an additional temporary wall with a spring-assisted doorway outside (or inside) of an existing one, acting as a block to the harsh temperatures.
To learn more, contact us or call (973) 535-5860.
Here are some of the applications we have been asked to help with:
Winter enclosures for restaurants
Valet enclosure for parking attendants
Outdoor enclosures for offices and stores
Sidewalk enclosure for smoking area
Restaurant enclosure for waiting area
Awning enclosure over sidewalk entrance
Sidewalk barrier to expand dining areas
Stairway enclosure in home for mudroom
Retractable roll drops with zippers, snaps or velcro for odd shaped installations
Wind block for sidewalk seating
Patio enclosures with side curtains and canopy top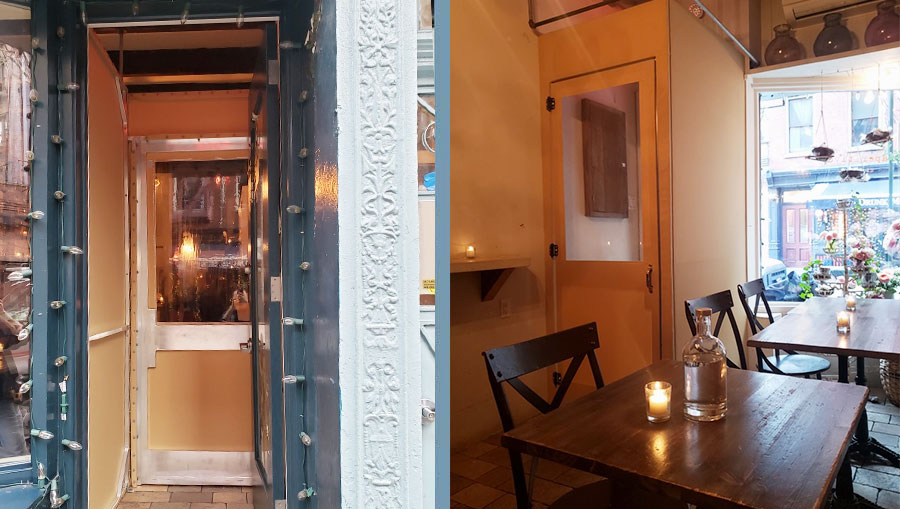 How can a vestibule enclosure help my home, restaurant, store or office?
Add a waiting area outside a busy restaurant
Save energy by keeping cold air out in winter and hot air out during summer
Brand your business by advertising products or services
Draw attention to your business with eye-catching colors
Keep customers comfortable by blocking the wind from an entrance
Designated smoking areas are more protected and separated
Add wayfinding and help identify an entrance or address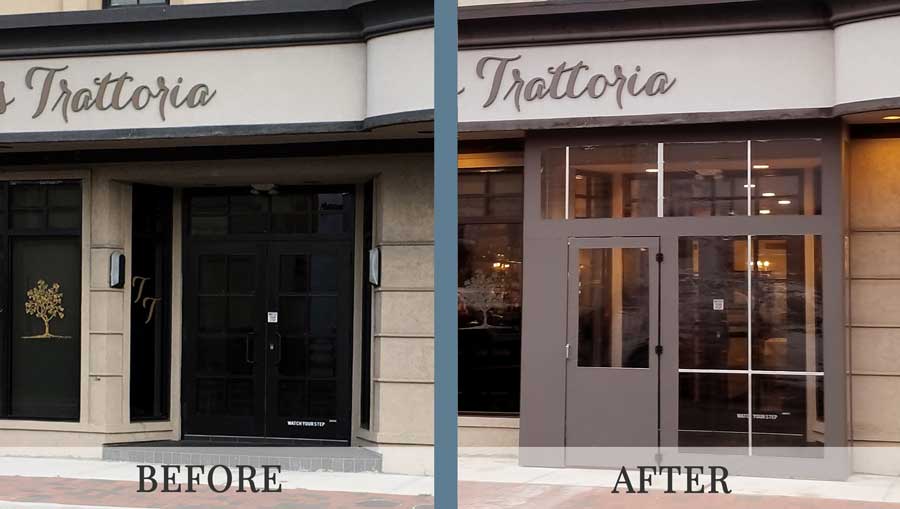 Winter vestibule enclosure at Trama's Trattoria in Long Branch 
If you're having trouble keeping your restaurant, office, home or store comfortable in high or low temperatures—call us! Looking for a retractable enclosure with motorized drop shades? Check out the Gennius, our line of motorized pergolas. Or, if you're looking to add or protect a small area without high construction costs—we can help!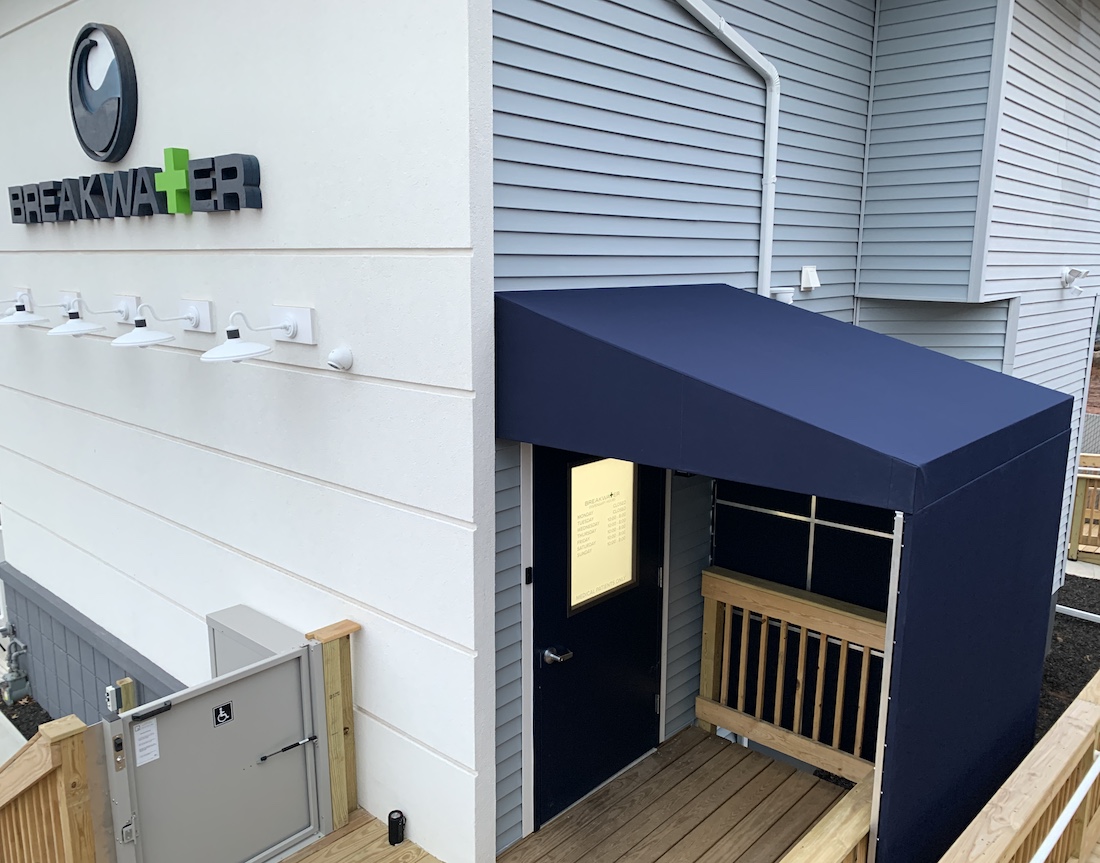 Sunbrella Flame Retardant "Navy" fabric was chosen for this commercial stationary awning in Roselle Park, NJ to match the corporate branding.
Reduce your energy bills. Call now!
"Thank you Rich at Window Works for installing our vestibule so we can try our best to keep our customers warm the best we can. We can't say enough about your company from customer service, insulation, on time, etc. We recommend you 100%!!!"
Trama's Trattoria, Long Branch NJ