Custom Drapes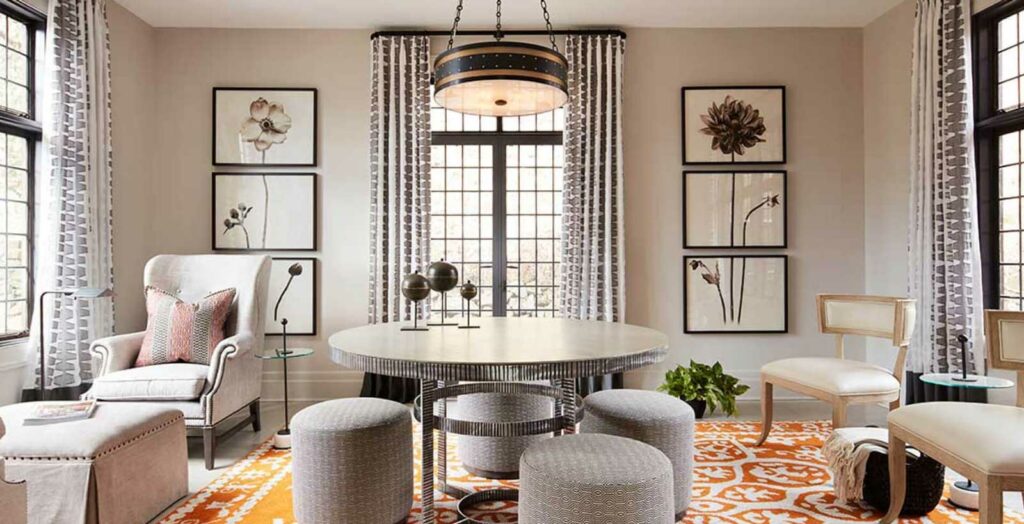 Custom drapes can transform a room.
The options are endless: pinch pleats, inverted French pleats, grommet tops, ripple fold, cartridge pleats, inverted box pleats, goblet pleats, and others.
We can install using hand-drawn, cord-operated, or motorized drapery rods—and we have access to a huge variety of patterns, textures, and finishes.
Why come to us for drapes? Expertise, experience, and excellence.
We offer so much more than just a catalog of drapery options—we're the leading window decor center in North Jersey.
We're known for expert design advice, personalized recommendations, a meticulous fabrication and installation process—all backed by a 3-year guarantee. And beyond all of that—financing is available!
Schedule a FREE At-Home or Virtual Consultation
---
When ordering custom drapes with Window Works you have the choice of many different styles.
We're here to help you decide which look best completes your interior décor.
In many rooms, stationary panels are the best way to simply finish off the look at the window. Typically mounted on decorative drapery rods, stationary custom drapes add color, texture, and dimension to your room without blocking the window or the sunlight.
However, if you need privacy at the window or if you would like your room darkened for sleeping or TV viewing, operating drapes are a smart option.
Like most custom window treatments, drapes can be embellished with decorative trim at the lead edge and or across the bottom hems. For a more dramatic effect, we can select two different fabrics and create a grand band at the bottom of the drape. With our extensive library of fabrics and trims, the decorative combinations are literally endless.
"A pleasure to work with! They made it so much easier for me to choose the final fabrics for my drapes and seat cushion. I would not use anyone else for my window needs!"