April 25, 2023
What is a louvered roof?
A louvered roof is a type of shading system for outdoor living spaces made of adjustable slats or panels that can be angled to control the amount of sunlight, shade, and ventilation. The features of louvered roof systems available offer flexibility and climate control that you just can't get in a retractable awning or pergola.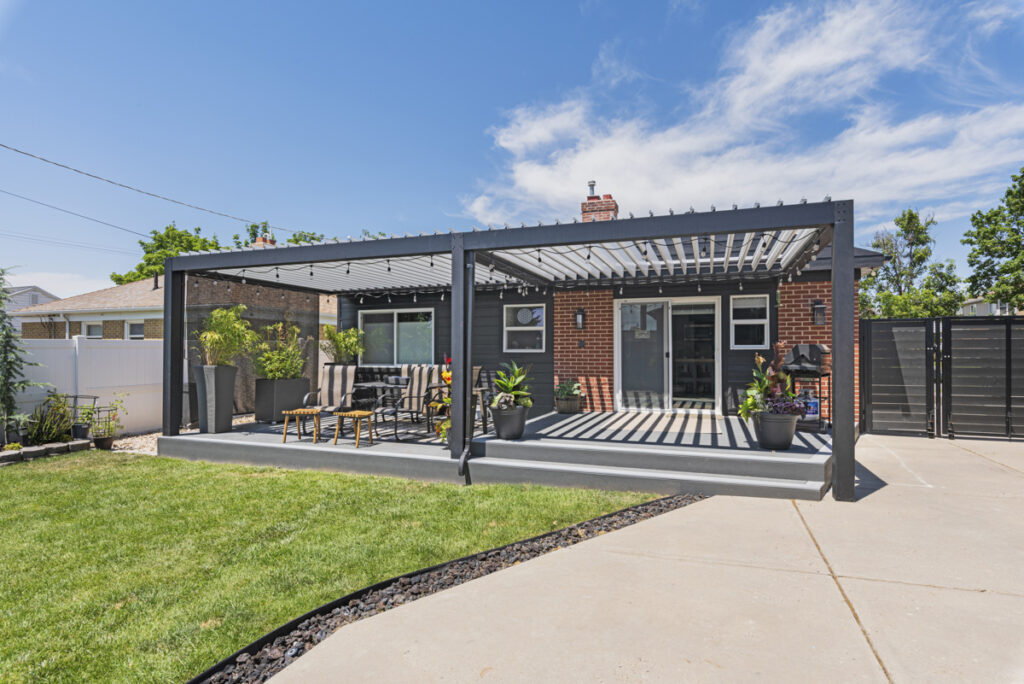 Flexibility in Sunlight Control
Known in Europe as "Bioclimatic Pergolas", louvered roof systems are attractive, stylish, modern outdoor pergolas with rotating louvers that can spin a full 180 degrees. This allows you to create the perfect ambiance for your outdoor living space and enjoy it throughout the day, regardless of the changing sunlight angles.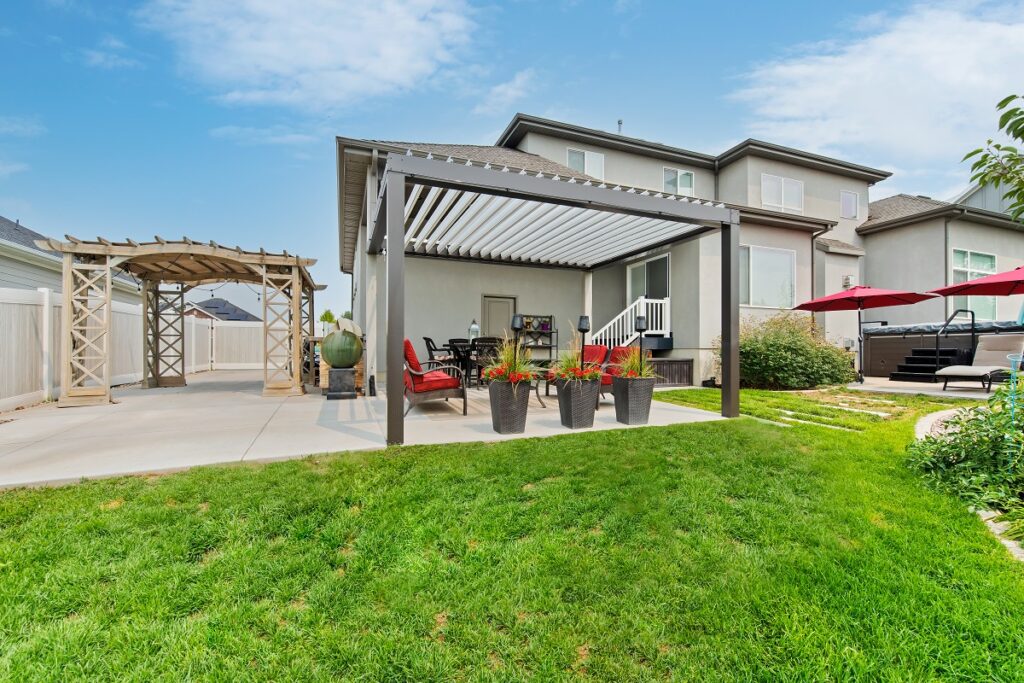 Rain Protection
Unlike traditional pergolas or other shade products that may provide limited protection against rain, a louvered roof can be fully closed to create a watertight seal. This means a louvered roof can protect you against falling snow and rain, or it can open up to let the sun shine in. This means you can continue to use your outdoor living space even during light rain or showers, providing you with more usability and comfort compared to other shade products.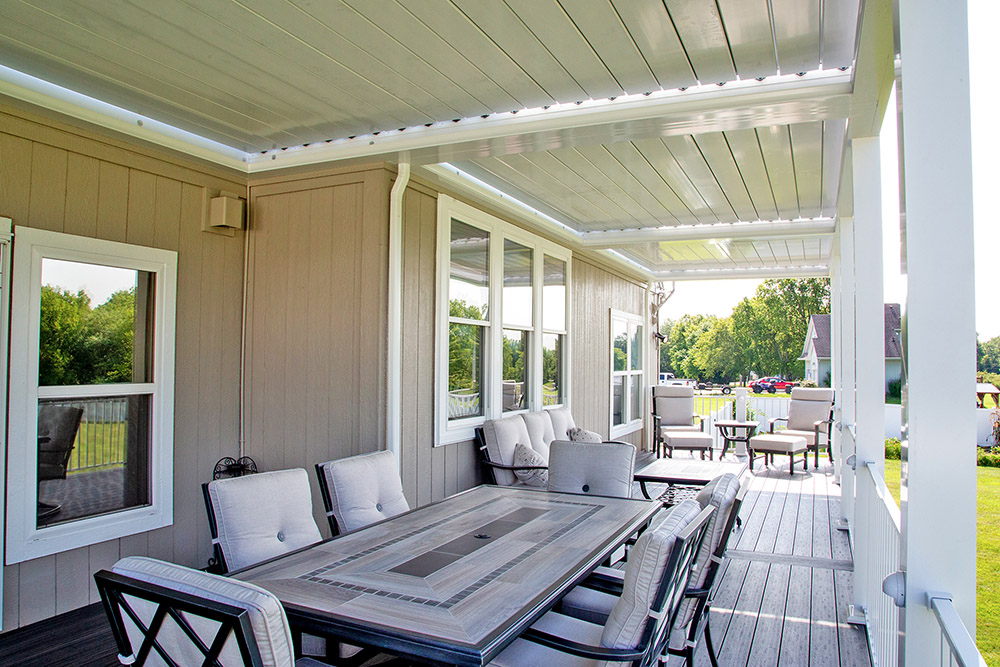 Ventilation Control
A louvered roof system allows you to control the amount of ventilation in your outdoor living space. By adjusting the slats or panels, you can create a breeze or block out wind, depending on your preference. In addition, Window Works is able to accommodate the installation of a ceiling fan and a misting system, thereby increasing the comfort and livability of the outdoor space you've created under your louvered roof.
Durability & Longevity
Due to the changing seasons, a louvered roof system is a smart option for New Jersey homeowners! You'll have an adjustable patio cover that is made from high-quality materials such as aluminum or steel, which are known for their durability and resistance to weather elements. Our louvered roof systems are designed to withstand harsh outdoor conditions, including UV rays, rain, and wind, making them a long-term investment for your outdoor living space.
Suitable for any Home Exterior
Offering a sleek and modern look to outdoor living spaces, louvered roofs can be customized to match your home's architecture and design. They are available in various colors and finishes, allowing you to choose the one that complements your outdoor space the best.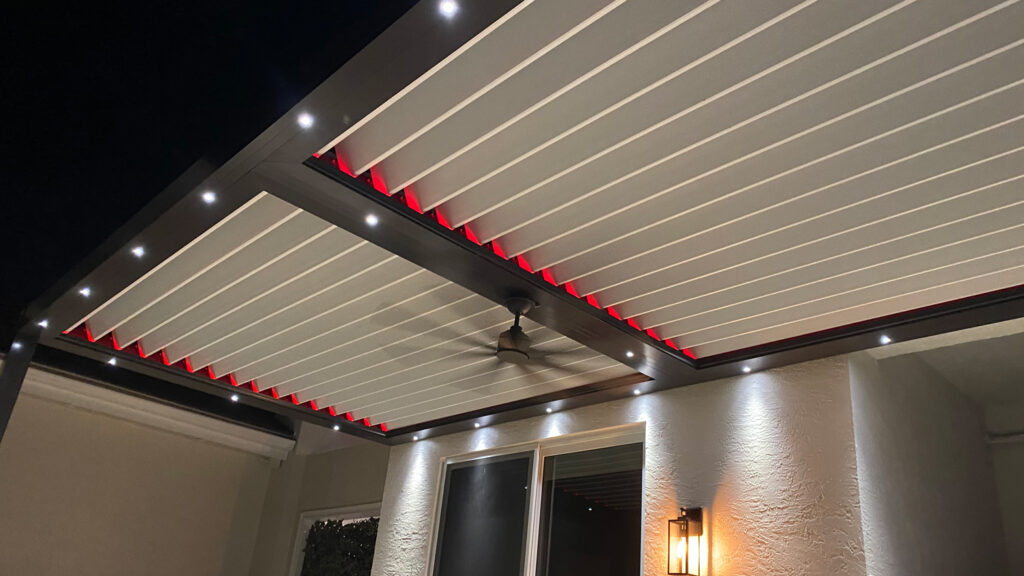 Motorized and Automated
Many louvered roofs come with motorized and automated systems that allow you to make adjustments with just a touch of a button.  This makes it convenient and easy to adjust the sunlight, shade, and ventilation in your outdoor living space, providing you with the experience you desire.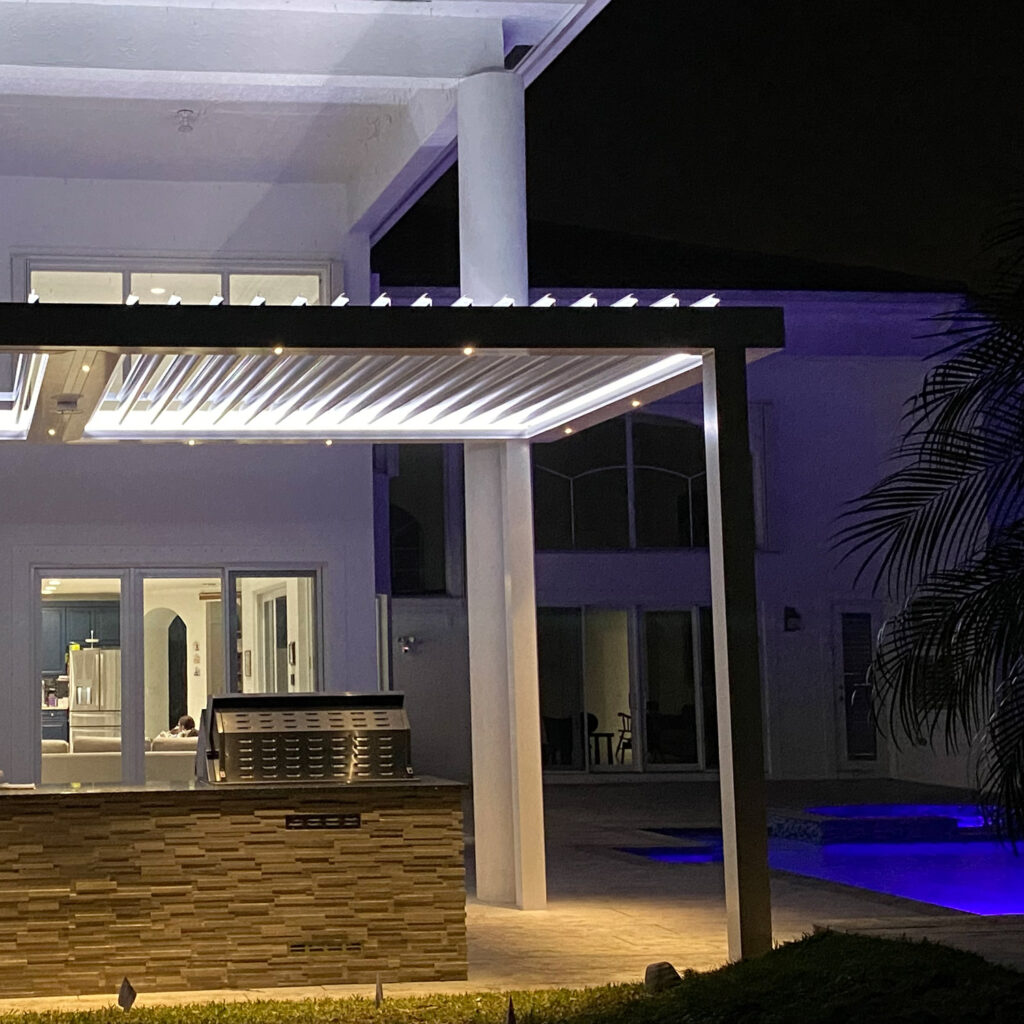 A louvered roof offers numerous benefits for outdoor living, including flexibility from sunlight control to motorization. Its unique design and features set it apart from other traditional shade products, making it a popular choice for creating comfortable and functional outdoor living spaces
If you're sold on the idea of a new louvered roof system—or if you still have some questions about how louvered roofing systems work or what sort of architectural style you can choose— schedule your free consultation with a Window Works awning specialist today!