August 31, 2023
4 Ways to Update Your Home For the Holidays
It may still feel like summer, but believe it or not, Thanksgiving is less than 3 months away! While you might be thinking that it seems a bit early to be thinking about the holidays, now is the perfect time to start planning how you want to update your home for the holidays. When you factor in scheduling your appointment, making your decisions and placing your order, and lead times for fabrication and installation (yes, we do it all!!) you really do need to call soon!
In fact, if you want your new custom window treatments installed before Thanksgiving, Hanukkah, or December holiday parties, you should place your order no later than October 2nd, 2023. That means it's time to schedule your consultation as soon as possible, so you will have time to place your order on time to ensure your home is holiday-ready.
Here are four projects to consider when calling to schedule your free consultation!
Make Your Guests More Comfortable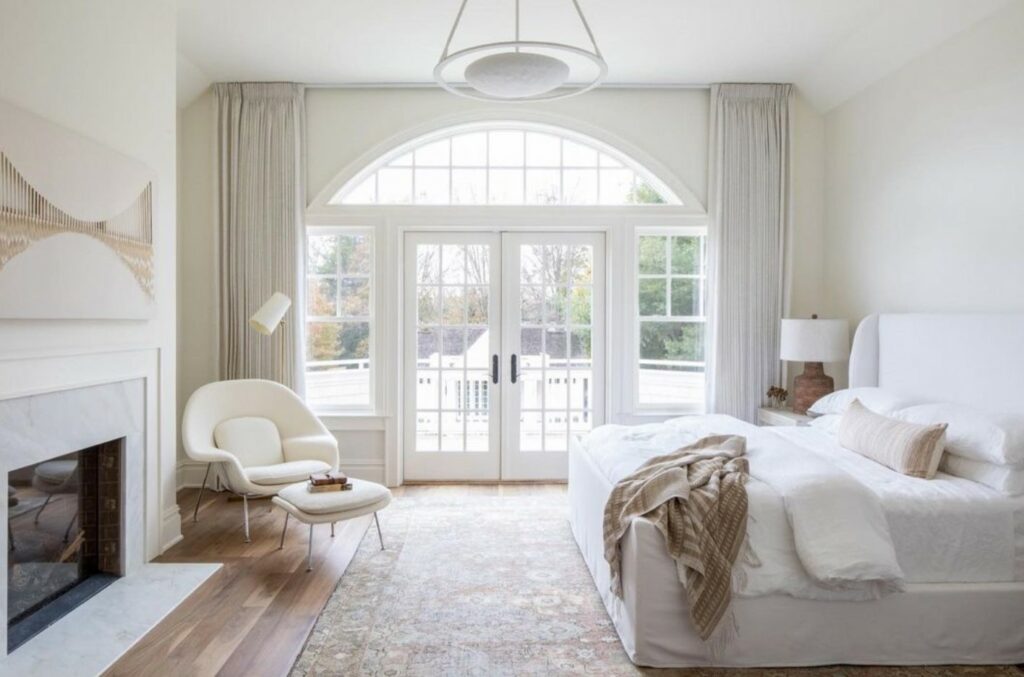 Are you expecting friends and family to stay over during the holidays? It's time to look at your guest room and evaluate what updates are needed for your guest's comfort. Consider dressing the windows with new blackout drapes to provide a peaceful sleep environment. To add a bit of warmth and luxury, add custom bedding and pillows to elevate your guest's experience and make them feel more at home.
Dining Room Refresh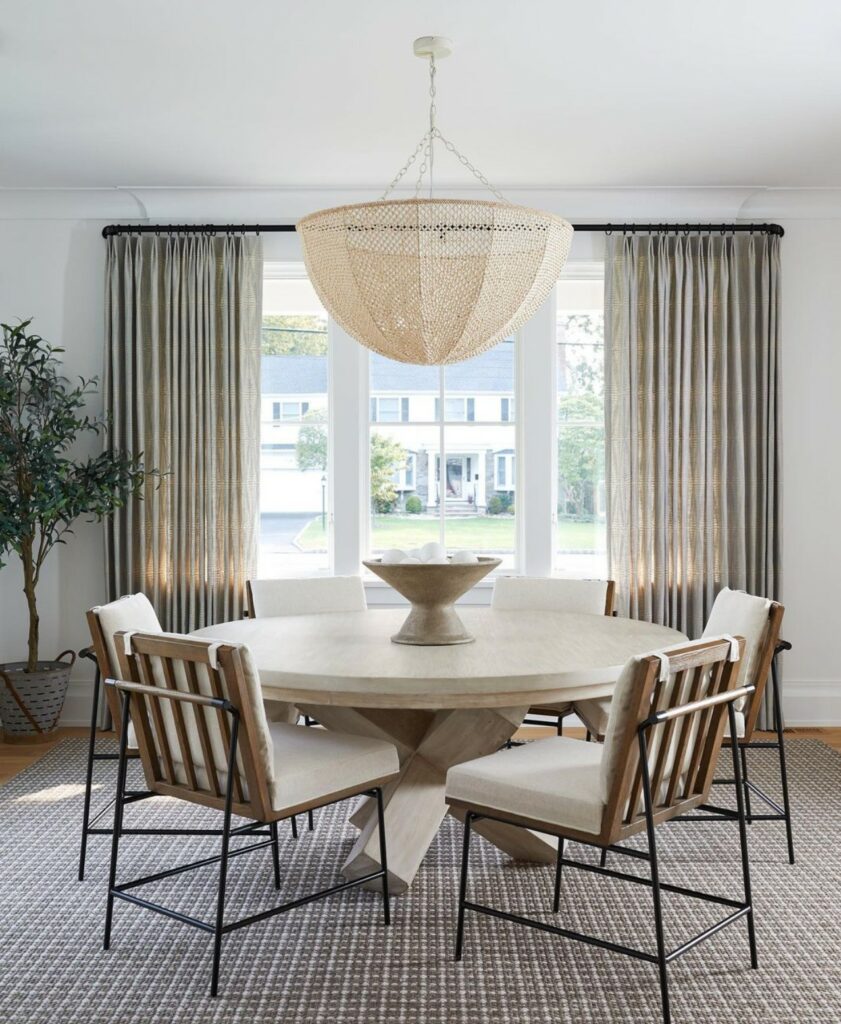 The dining room is where everyone comes together, especially during the holidays. If you are hosting this year and want to make a great impression, take a look at your window treatments and wallpaper. Are they in need of a refresh? A new set of drapes or custom Roman shades can instantly transform your dining room, adding a touch of elegance to your festivities.
Update the Heart of the Home
Planning a holiday cocktail party, or hosting a cookie decorating party? During the holiday season, it's easy to find yourself spending a lot of extra time in the kitchen – it might as well be pretty! Roman shades are a stylish and practical way to update your kitchen windows. They are a popular and stylish window covering for kitchens. They can be customized to suit your needs and decor, and they can be motorized!
Picture-Perfect Holiday Decor
Have you thought about where you are going to put your Christmas tree this year? Whether it's in the living room, foyer, or a special corner, make sure the backdrop is picture-perfect. Updating the window treatments is something you want to complete BEFORE the tree goes up. Best of all, they will look great for every other holiday during the year!
Bonus: Consider Your Business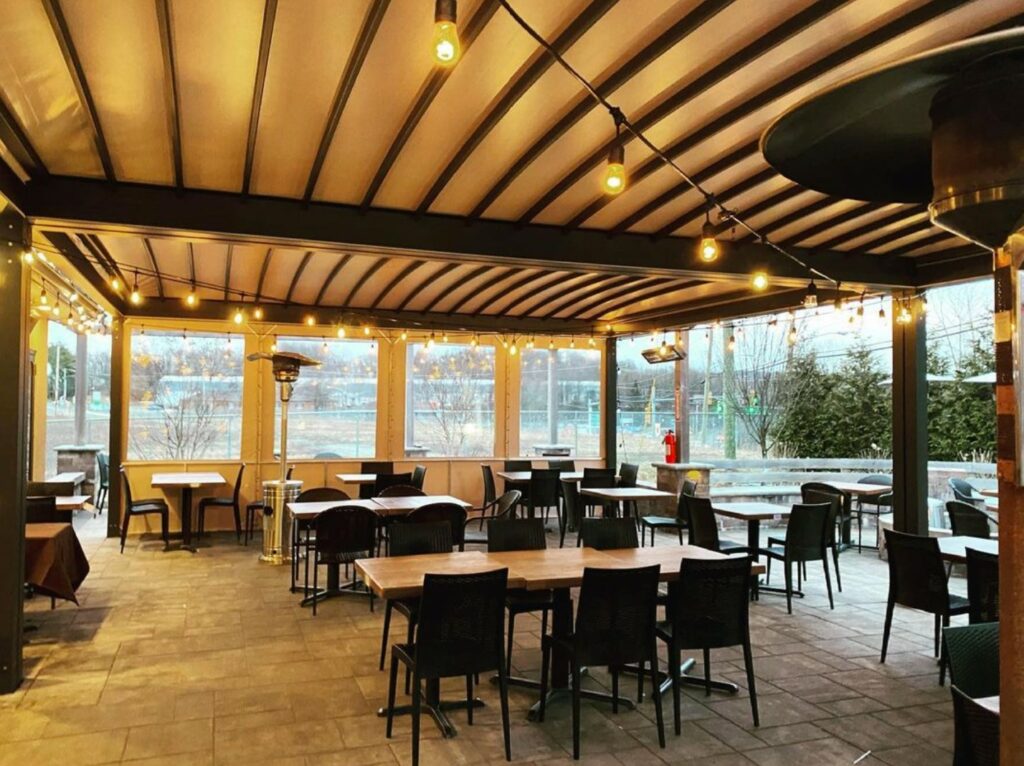 If you're a business owner, don't forget about the comfort of your customers this winter. Window Works offers a range of solutions, including vestibules and commercial Gennius awnings. These additions can keep everyone comfortable, provide extended outdoor dining options, and make your business more easily recognizable to future guests.
Right now, lead times for vestibules are 5-7 weeks, and Gennius retractable awnings are 10 weeks. Now is the time to get the ball rolling on these projects before the cold and snow arrive!
Book your free consultation to update your home for the holidays
When it comes to custom window treatments and awnings, Window Works is your trusted partner with more than 40 years experience. The holidays will be here before we know it, so it's time to get started on updates you want to complete before your holiday meals and parties. Whether it's updating guest rooms, revamping your dining space, beautifying the kitchen, or creating a perfect backdrop for your Christmas tree, Window Works has you covered. Schedule your free consultation today so you can get your order placed by October 2nd!