June 29, 2022
What You Need to Know About Home Additions in NJ
Considering a home addition in NJ? Read this first.
Still spending more time at home? You certainly aren't alone. Our homes are our sanctuaries more than ever, which means we're asking ourselves, "How can this be better?"
You may be feeling cramped in your current space. And with the NJ housing inventory being so low, you're considering how you can upgrade your current home rather than buy or build new.
Perhaps a home addition is top of mind when you think of ways to add more living space to your current home. If so, have you priced out a home addition in NJ and looked into the permits needed?
Home Additions in New Jersey are Costly
ImproveNet estimates the average home addition in New Jersey to cost $86,000.
In addition to high costs, NJ homeowners seeking contractors to upgrade their homes are often met with delays that stretch on for more than six months and inconveniences during construction, not to mention all the permits that must be applied for and approved.
It's a process that can quickly become costly and frustrating!
Home Addition Alternative: It's Gennius
What if there was an alternative? A lower-cost way to add additional living space, without the need to involve a contractor or apply for permits?
What if you could upgrade your home without weeks or months of construction that disrupts your daily routine or enjoyment of your home? What if you could add comfortable living space in just a day or two, for a fraction of the price of a home addition?
The solution is Gennius—the smart home upgrade that NJ homeowners choose when they need additional living space.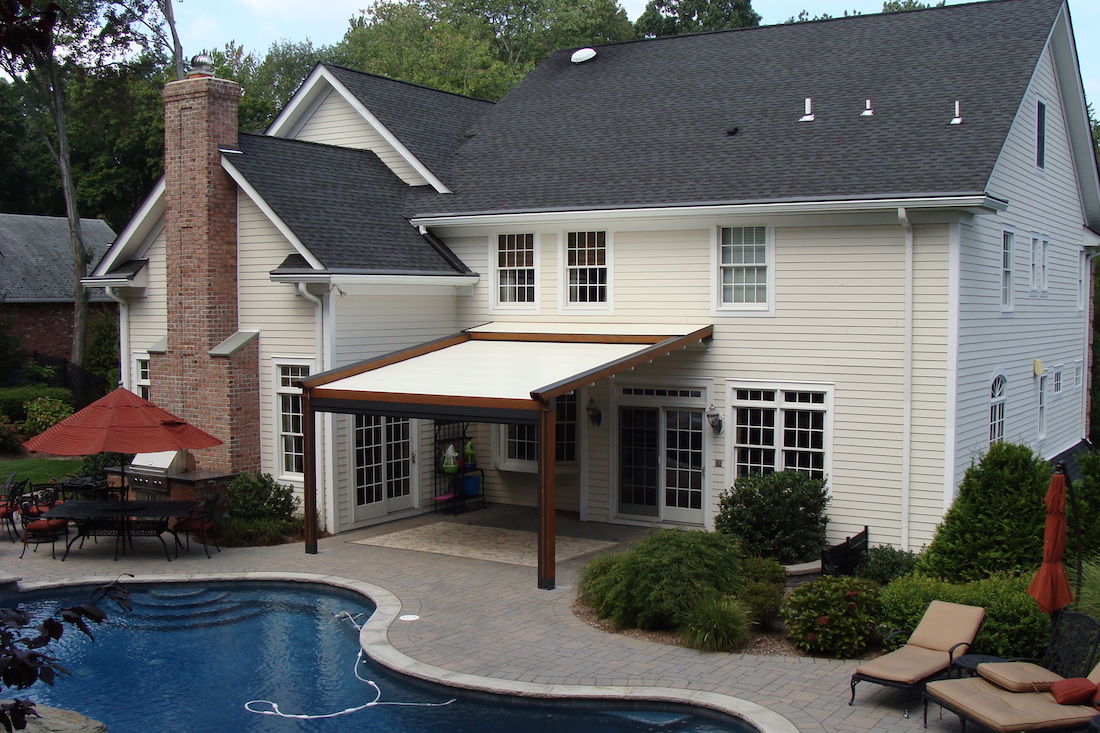 The Gennius Retractable Awning
A Gennius retractable roof system is a heavy-duty retractable pergola awning that is specifically designed and engineered to handle inclement weather, with integrated gutters to keep rain away from you and your guests.
Available in a wide range of sizes and styles, they can cover anything from a small deck to a large patio. Options like ZIP Rail screens, drop screens, and LED lights let you enjoy your outdoor spaces to their fullest.
Create a Four-Season Room Patio Enclosure in NJ with Gennius
Your outdoor space can be enjoyed year-round when you include available features like integrated heaters, making your deck or patio a valuable asset to your home no matter the weather or temperature.
No permits are needed when you choose to upgrade your outdoor living space with a motorized Gennius pergola, and installation by the professionals at Window Works typically only takes a day or two.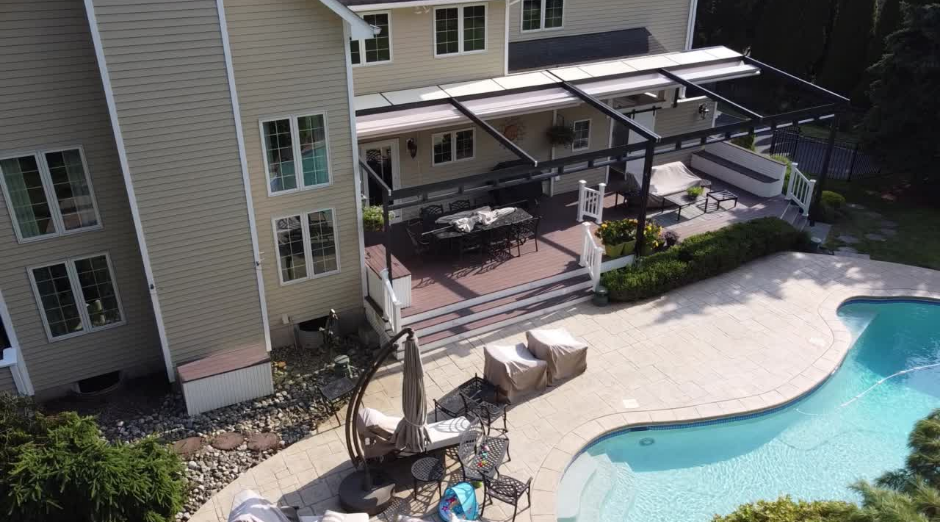 Now is the time to take action and schedule your free consultation with our awning specialists.
We can help you choose the perfect solution for upgrading your outdoor space, providing you all the benefits of a home addition at a fraction of the price.
The longer you wait, the busier our appointment and installation calendars get, so let's get started on your project.
Ready to get started? Contact us.