July 13, 2022
How to Order the Best Semi-Custom Drapes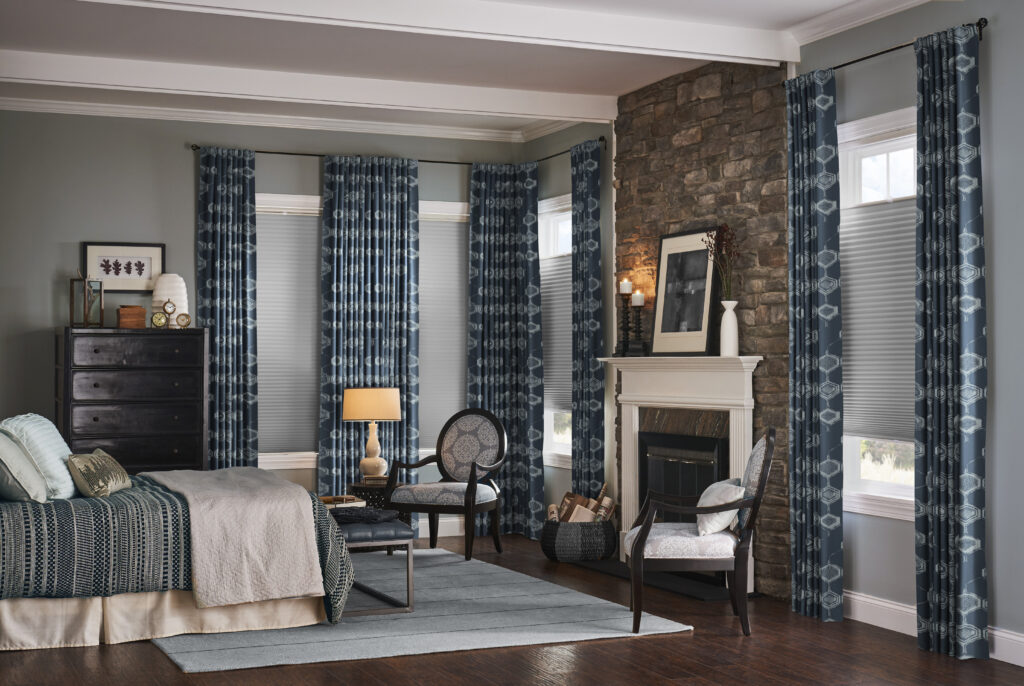 Nothing completes a room quite like the perfect window treatment.
But how do you choose the right window treatments for the windows in your home?
Custom drapery from a local workroom is an ideal solution, as a window treatment specialist can measure, design, and install your window coverings for you. But sometimes, the budget and timeline don't allow for true custom drapery.
Ready-made drapes from your local big box store aren't an ideal solution either. The sizes available don't suit the average home, the quality leaves much to be desired, and the styles are limited.
So what is the solution?
Semi-Custom Drapes from 38 East
38 East is the new collection of drapery from Window Works and our manufacturing partner Comfortex.
These drapery panels can be customized for the ideal look for your home and decor. Not sure how to get started? Ordering the best semi-custom drapes is easier than you think.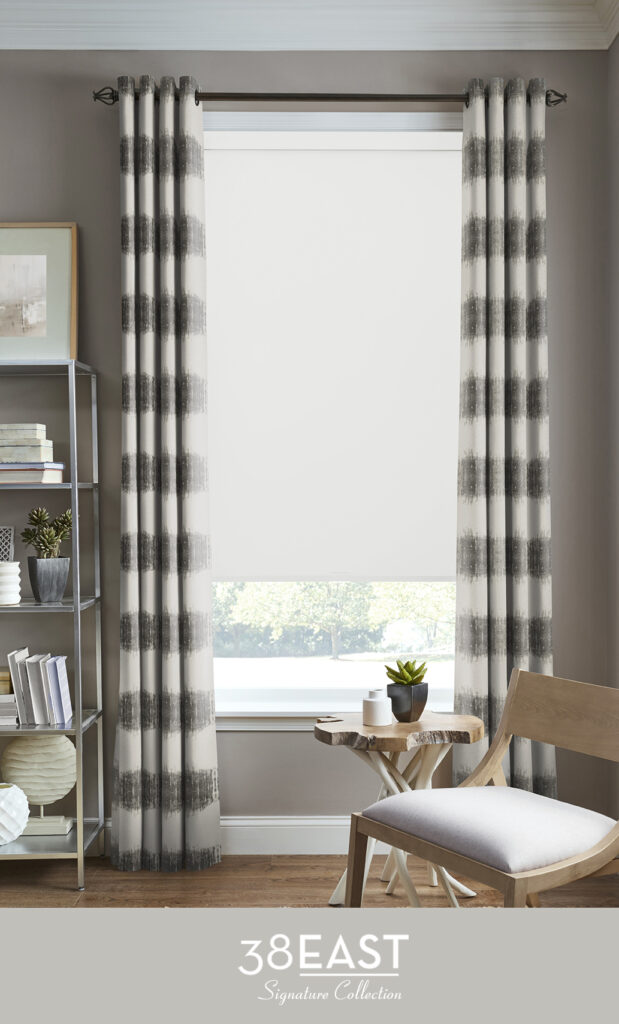 Fresh designs. Brilliant colorways.
The 38 East line of semi-custom drapes and fabrics was designed by our own Kim Serafim. With our manufacturing partner Comfortex, we've brought you an easy way to design gorgeous drapery panels.
With eleven brilliant colorways and ten fresh designs, 38 East offers options to suit any decor.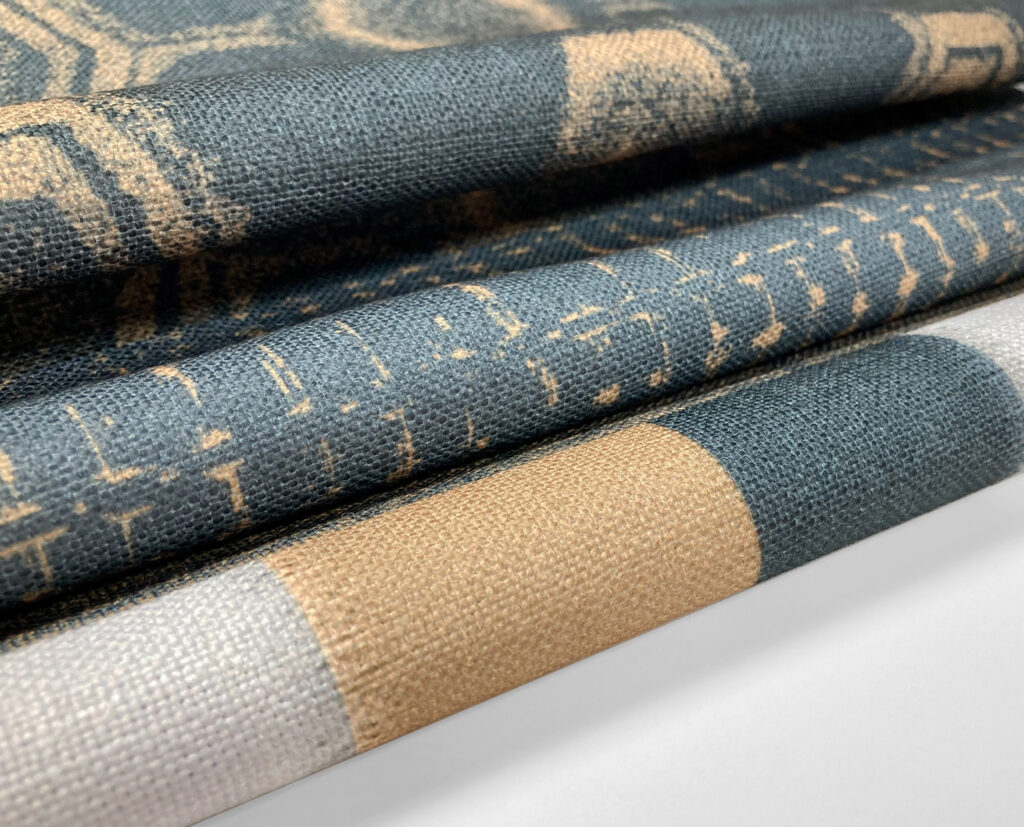 Choose Your Drapery Panel Size
38 East semi-custom drapes are available in sizes more suitable for the average home than the ready-mades you'll find at big box stores.
With widths ranging from 20″, 32″, and 40″, and lengths of 87″, 92″, and 105″, you can choose drapes that are the perfect size for your windows and ceiling heights.
If you wish for the drapes to cover the window when closed, we recommend ordering panels that measure at least 6-8 inches wider than the actual width of your window.
When measuring for length, remember that drapes should be mounted 2-6″ above your window frame OR 1-4″ below your crown molding.
Pick the Perfect Pleat
You can customize your 38 East drapery panels with your preferred pleat style. Choose from the pinch pleat, back tab, Euro pleat, or grommet.
Choose Your Lining
The lining you choose determines the amount of privacy and light control your drapes offer.
Our unlined drapes are light-weight, light-filtering, and—in some ways—more casual.
Our lined drapes are fully lined with 100% cotton privacy liner in white. Lining provides body and a more tailored finish.
How to Order the Best Semi-Custom Drapes
Once you've selected your colorway, design, pleat style, lining, and size, all you have to do is click "add to cart"!
Ordering drapes online has never been easier. And the best part? All of our semi-custom drape orders are shipped within 3 weeks. No back orders or 3-4 month lead times.
The only thing left to do is install your drapes when they arrive, and enjoy your new decor!
Ready to get started? Click here to browse the collection.