March 10, 2022
Louvered Roofs in Northern NJ
Louvered Roofs: The Hottest Backyard Update for NJ Homes!
This is the most recent product available for homeowners who crave total control of the sun and shade in their backyard oasis.
Louvered roofs offer the strength of a pergola with shade control that you can't achieve with a retractable awning.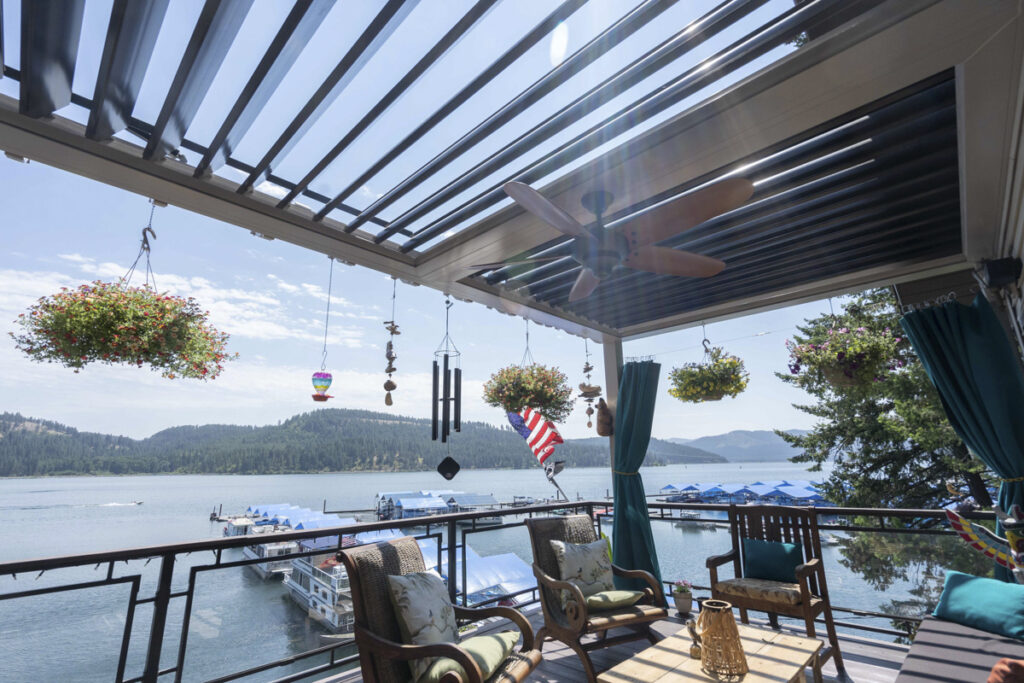 Stylish & Modern Outdoor Living
A louvered roof is a modern and stylish outdoor pergola with rotating louvers that can tilt 180 degrees. Louvered roofs have been popular in Europe for decades, and are known there as bioclimatic pergolas.
Louvered roofs have more recently become popular in the United States. Homeowners have realized that they provide the best features of both retractable awnings and stationary pergolas.
The motorized louvers provide the ultimate comfort and convenience for your outdoor living space.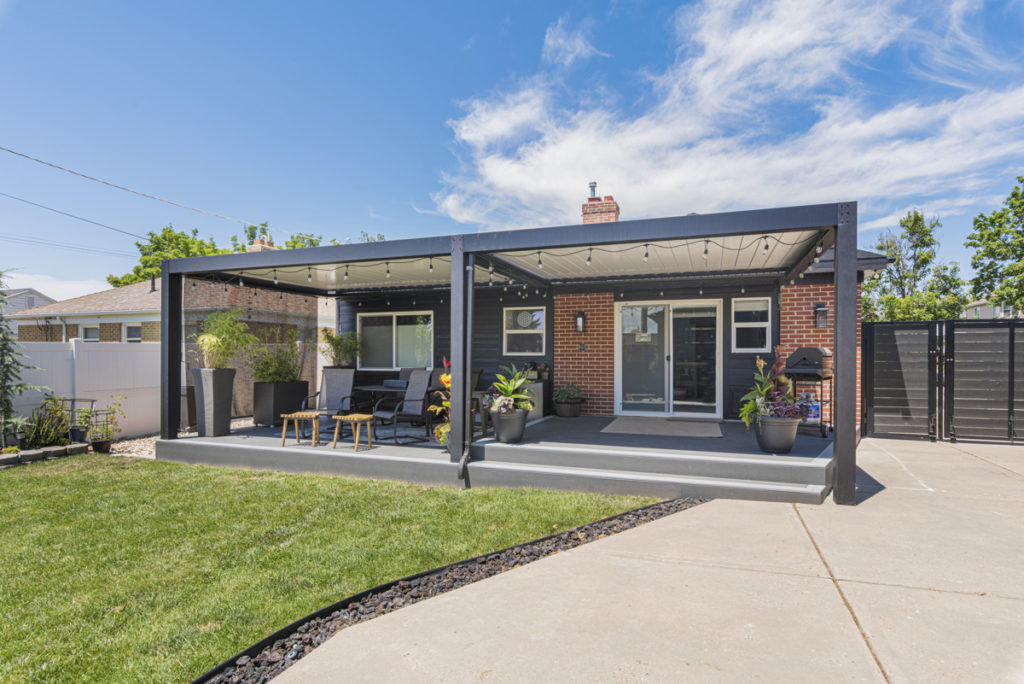 Stability & Flexibility with Louvered Roofs
Retractable awnings provide the sun and shade control you want and need for your backyard oasis, but there are some spaces not suitable for a retractable awning.
You may have a space that is too large for the projection limitations of a retractable awning, or mounting the awning cassette may be a challenge.
A standard pergola offers stability, but not much in the way of light control without additional features. Covered pergolas aren't rated for snow load—a big consideration for those living in NJ and the northeast.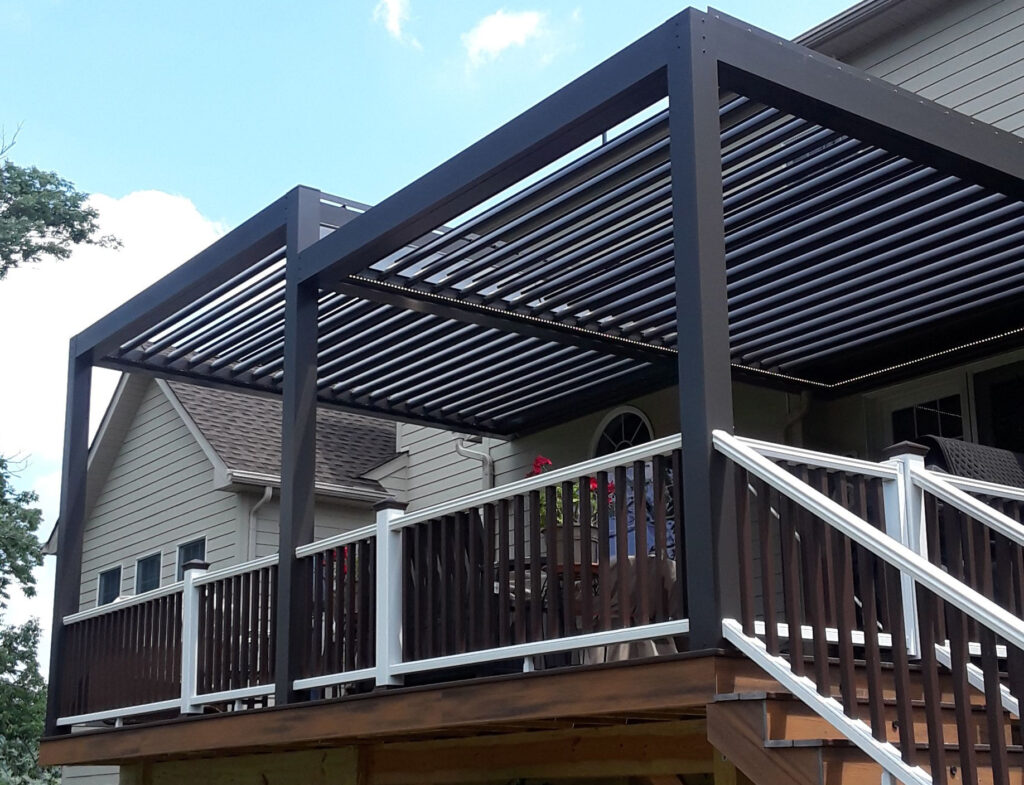 Louvered Roofs Are Versatile
This is where a louvered roof's features shine. They can be installed just about anywhere.
Choose a freestanding installation, or have your louvered roof attached to another structure. The oscillating louvers allow you total control over sun and shade, offering protection from UV rays and rain.
You can also control the breeze under your louvered roof by tilting the louvers at an angle that provides the best airflow for your comfort.
Louvered roofs offer the stability of a pergola and can handle the weight of snow, unlike pergolas with a fabric covering.
Integrated Features for Total Comfort
Experience the ultimate in luxury when you include features like ceiling fans, misting systems, light fixtures, and integrated LED lights on your louvered roof.
You can't mount a ceiling fan on a retractable awning or a pergola for additional airflow. These features are available on any louvered roof system and will truly elevate your outdoor living experience.
Many homeowners also choose to enclose their louvered roof with remote-controlled patio covers, providing even more protection from the elements when needed.
Perfect for Restaurants & Hotels
Louvered roofs offer strength, flexibility, and style for any outdoor space. Commercial clients such as restaurants, country clubs, wineries, and hotels benefit from offering this level of luxury for their guest's comfort.
Installing a motorized louvered roof system allows commercial establishments to maximize their outdoor space, providing a great ROI.
No need to clear the outdoor patio when rain moves in when you have a louvered roof installed!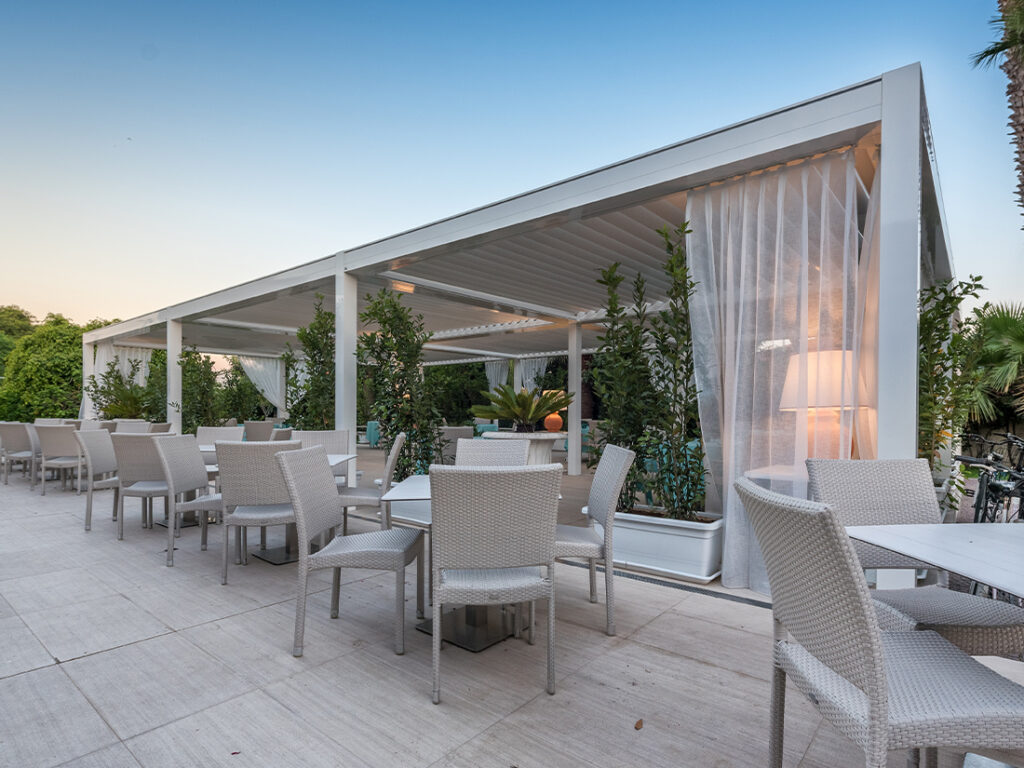 Residential Louvered Roofs
Louvered roofs are not just for commercial applications. New Jersey homeowners will enjoy the luxury and convenience of including a louvered roof system in their outdoor areas.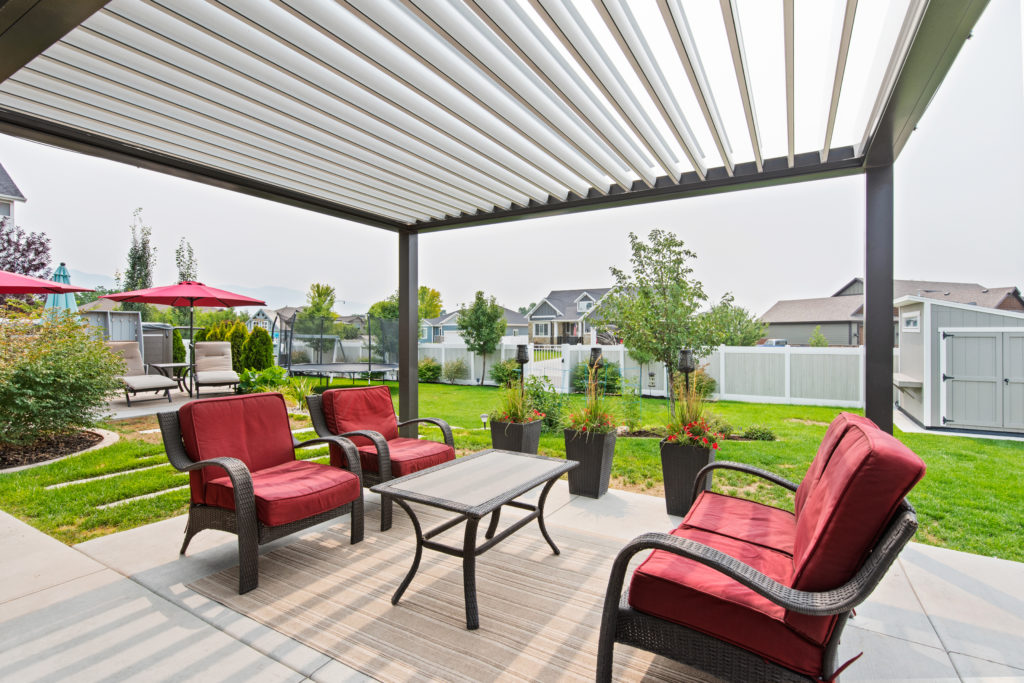 Installing a motorized louvered roof on your patio, deck, garden, outdoor kitchen, or pool area is the smart way to maximize your outdoor living space.
Your louvered roof will allow you to enjoy the comfort of the indoors while outside, providing more space for living and entertaining at home.
Quality Louvered Roofs with the Window Works Guarantee
Are you ready to get started on your new outdoor living room? The professionals at Window Works are here for you.
You'll enjoy your new louvered roof system for decades to come. Window Works only carries and installs the finest quality louvered roofs available.
We have built our 40+ year reputation on quality products and outstanding service. That's why we offer an unheard-of 3-year labor warranty. Read more about the benefits of louvered roofs in NJ here.
We're here for you and ready to answer all of your questions. Contact us today at 973-535-5860 or schedule your free design consultations today!