May 29, 2019
Sunshades: Custom vs. Store-Bought
SUMMER IS COMING!
At Window Works, we're always excited to gear up for the summer season—otherwise known as the awning season! The sun is finally starting the shine. Maybe you're beginning to think about your patio and—equally as important—how to shade it.
Sure, you can go on online or stop into your local home furnishing store and walk out with a sunshade but why not go custom? We are sharing the top three reasons why you won't regret going custom for your sunshade.
1. Sunshades That Are Custom-made Offer Durability
The internet does a great job making most things look the same, but you really do get what you pay for.
Custom-crafted shade sails or sun shades come with warranties between 5 and 10 years depending on your fabric choice. Other types of custom awnings come with similar—or longer!—warranties. They're made to last.
2. Unlimited Options for Color, Size, Mounting and More
Color, size, mount, and branding are all options when you choose a custom sunshade. Store-bought sunshades are only available in a handful of colors and sizes, so why settle?
This is your home, your business, your outdoor space to enjoy—and it should look precisely the way you like! Custom sunshades are available in dozens of colors, endless sizes, and a variety of mounting options that will give your space a beautiful, finished look and feel.
From louvered roofs to shade sails to motorized retractable options, there are virtually endless ways to shade your space from the sun.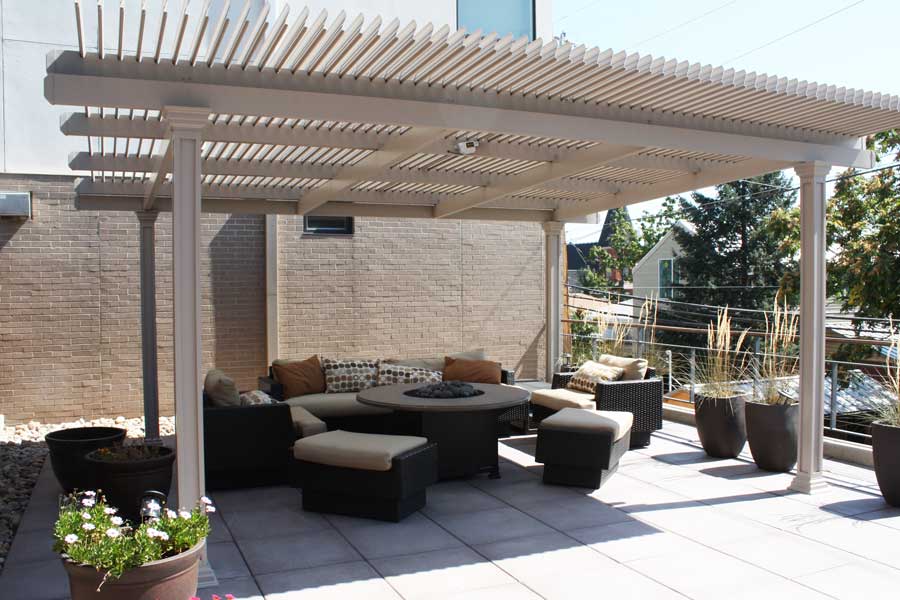 Business owners, when you go custom, you can brand your sunshades with logos and text. Did you know that you can also customize the shape of the shade to ensure maximum sun protection? With custom shade sails you can make your patio the envy of the neighborhood.
3. Excellent Service…From Selection to Installation
The best part: We do all of the work for you!
First, we help you choose the right sunshade for you and your space. By asking the right questions and analyzing the space, we can present the best possible options.
Then we get detailed. We'll walk you through options for size, shape, color, and mounting options.
We'll then place the order, deliver everything, and install it for you.
Lastly, if you're sunshade isn't exactly what you had in mind, we'll make it right.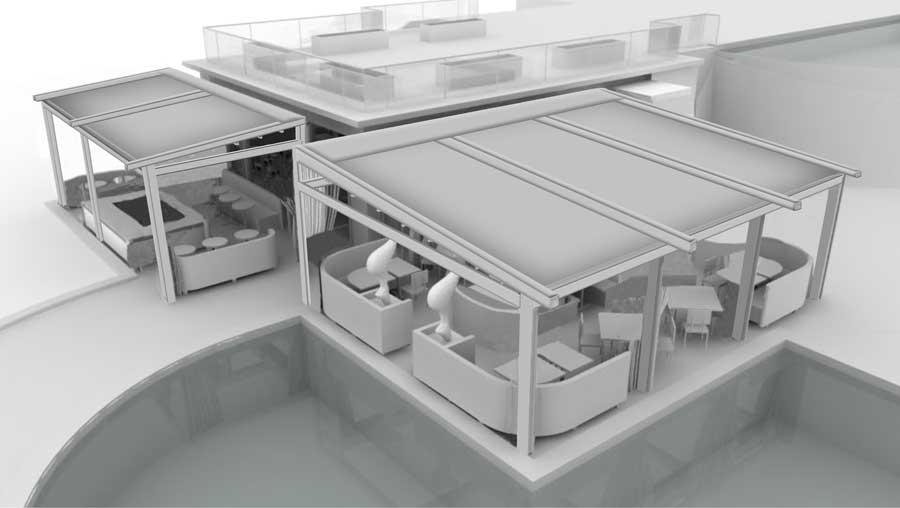 When it comes to your outdoor space, put your trust in the experts and opt for a custom sunshade.
You will get the exact look that you want for your home or business.
You are guaranteed a high-quality product. And you'll save time and energy by skipping the visit to the store and avoiding potentially expensive mistakes.
Call us at (800)505-5860 today, schedule your free shop at home appointment, and then sit back, relax, pour yourself some lemonade and let us do the heavy lifting… literally.