October 23, 2022
3 Easy Ways to Prep Your Home for the Holidays
The holidays are at our doorstep, is your home ready for entertaining? Here are 3 easy ways to prep your home for the holidays.
New Custom Drapes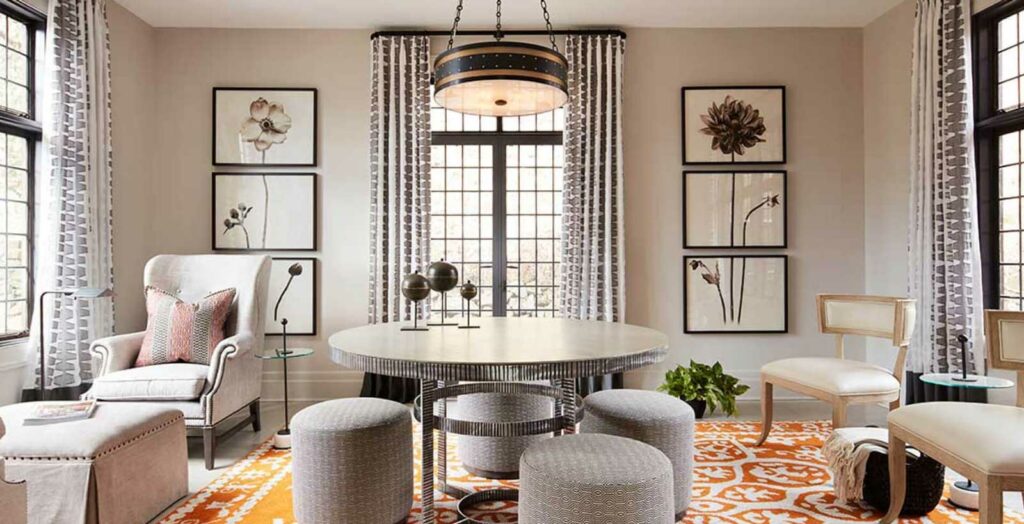 Custom Drapes are a great way to refresh any space in your home for the holidays. Window Works can help you select the perfect style and fabric, and our luxury full-service support includes fabrication and professional installation, too!
Check Your Batteries

Fall isn't just for checking the batteries in your smoke detectors (but make sure you're doing that too!). You don't want the unwelcome surprise of dead batteries in your battery operated shades and window treatments. Now is the time to change them, or else you may find yourself having to climb over guests to adjust your shades or blinds while entertaining.
Awning Maintenance
Protect your investment! It's not just the inside that could use a touch up, don't forget your awnings. Before winter sets in, you'll want to assess the condition of your awning fabric and plan for cleaning and maintenance.
Your retractable awning is something you will enjoy for decades, and to get the most out of your outdoor living upgrade, be sure to plan and schedule the following maintenance tasks and appointments this winter.
Clean your outdoor fabrics for longer wear. Contact us for cleaning or reconditioning of older fabrics that aren't yet ready to be replaced, or see the video below for how to DIY cleaning instructions.
Take down the valance on your retractable awning. View the instructions below, or contact us for support.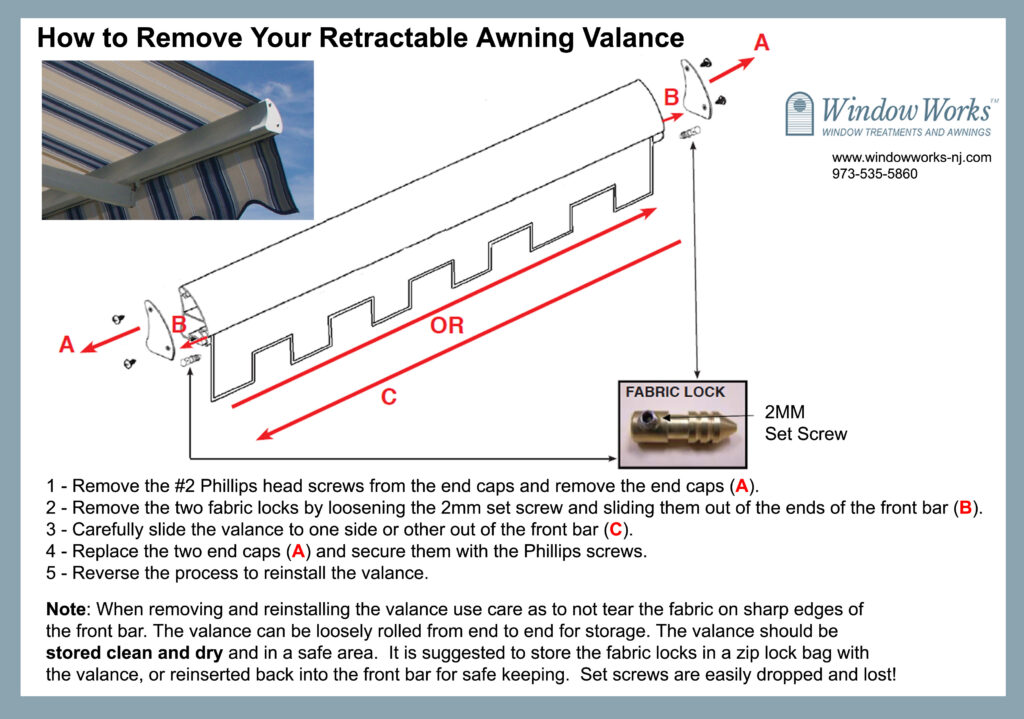 Fabric replacements. Now – not next spring – is the time to schedule fabric replacements for your retractable awnings and outdoor furniture.
To learn more, contact us or call (973) 535-5860.
Easy Ways to Prep Your Home for the Holidays: Bonus Tip
Plan now for 2023 projects. Schedule your free consultation for outdoor upgrades and custom window treatments to get a jump start on your upgrades for next year.
It's not too late to prepare for the holidays, and not too early to think about 2023 upgrades. Window Works can help you with custom-ready 38 East drapes, retractable awnings, custom window treatments and so much more! Schedule for your free consultation today.