October 5, 2022
Ridgewood, NJ Louvered Roof Install
We recently installed this louvered roof in Ridgewood, NJ for a client who needed a more comfortable and protected entertainment area on their deck.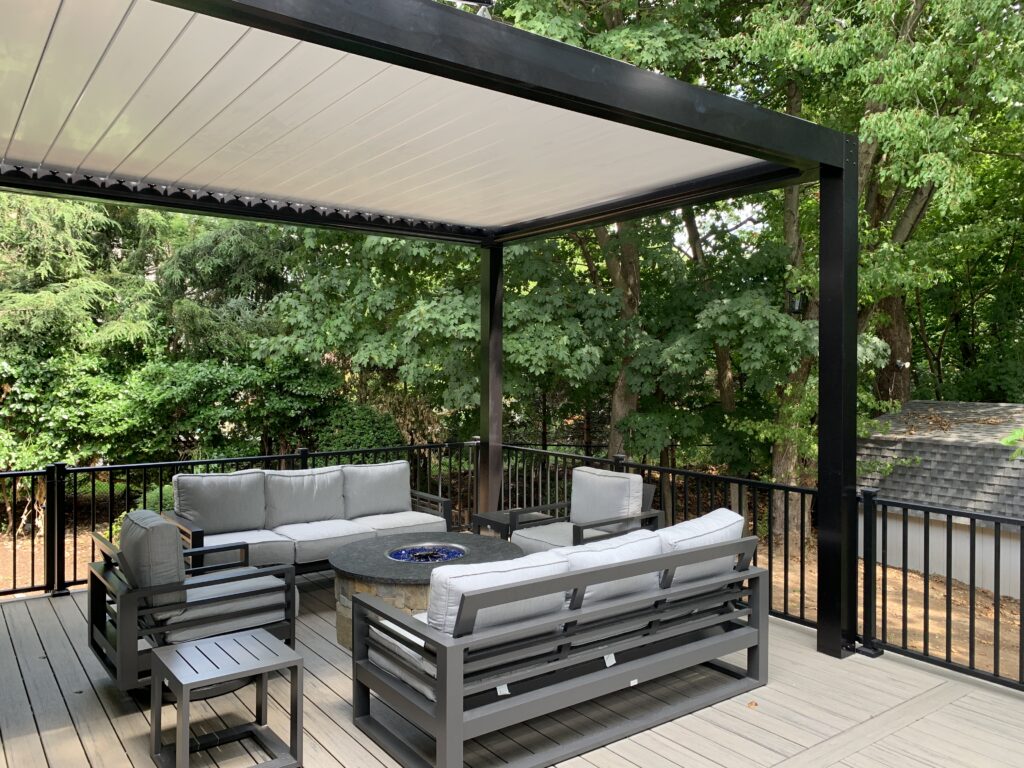 Why are louvered roofs so popular?
Louvered roofs are a modern and stylish outdoor pergola with rotating louvers that can tilt 180 degrees. They have been popular in Europe for years, and now they are gaining popularity here as the go-to shade solution for NJ homeowners and restaurants. Homeowners have realized that they provide the best features of both retractable awnings and stationary pergolas, and restaurants value them for their ability to provide more outdoor seating.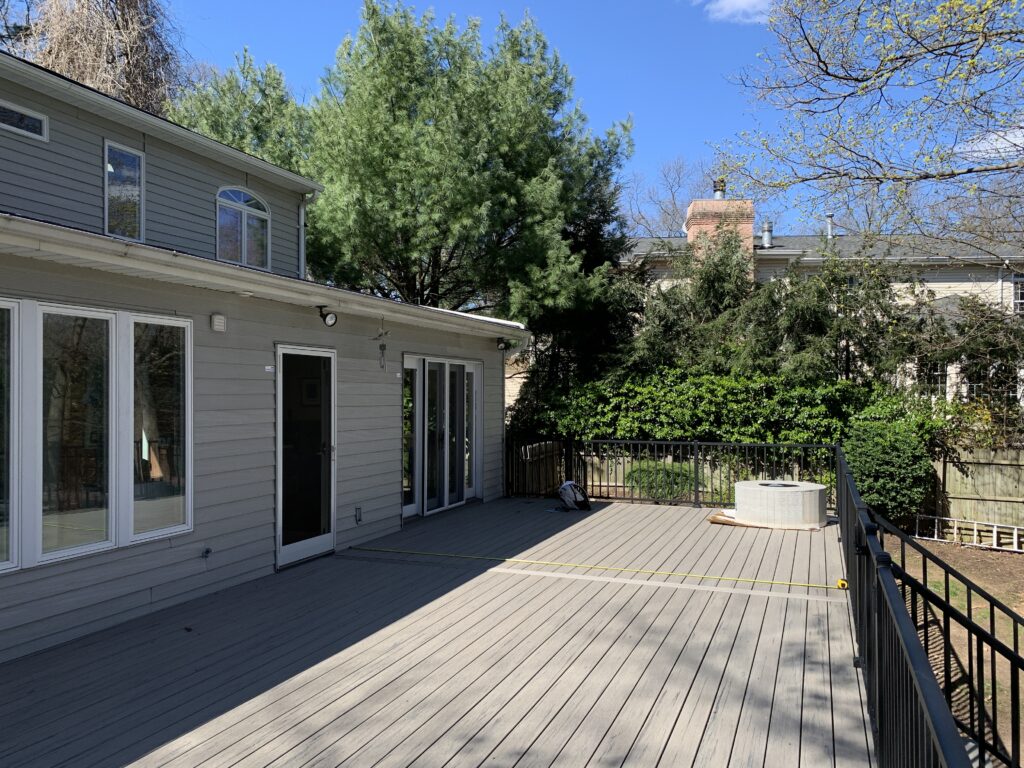 Our client's Ridgewood, NJ home had a large outdoor deck. They needed a shade solution that offered flexibility and protection. They also wanted something that could eventually provide the ability to keep out unwanted pests with motorized shades. We recommended a louvered roof as the perfect shade product.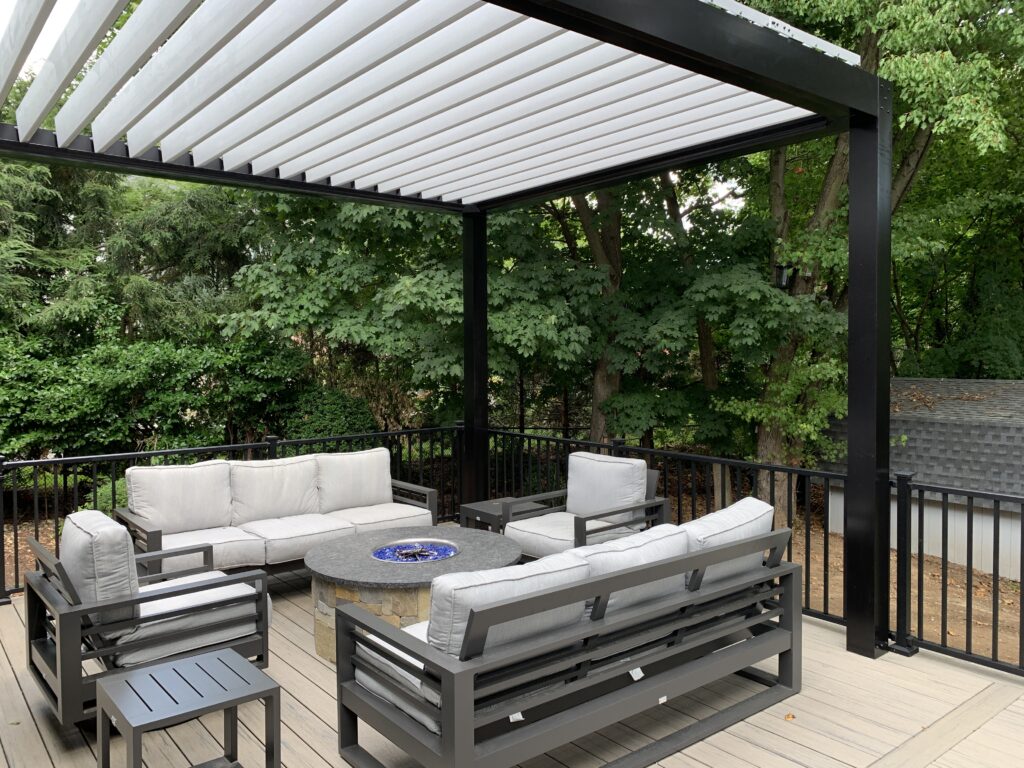 Phase 1 of this two part louvered roof installation immediately provided our client a flexible entertainment area that could be enjoyed in the sun, or with closed louvers when shade or protection from the rain is needed. It also provides protection for their seating area, meaning rough weather doesn't mean constantly bringing cushions inside.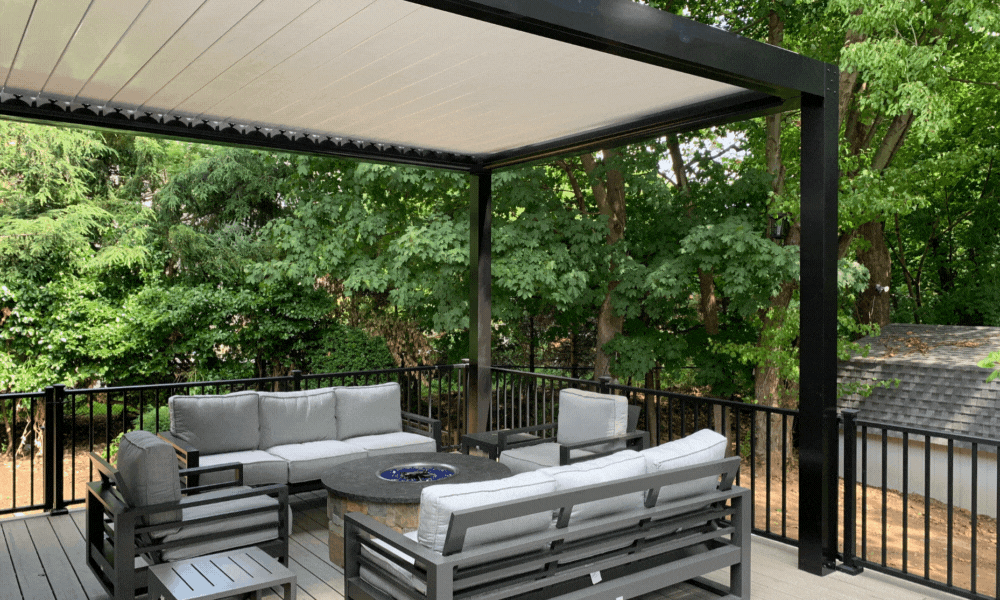 Ridgewood NJ Louvered Roof: Shade & Airflow Control
Phase 2 of this louvered roof installation will continue with the idea of making our client's entertainment experience top-notch with two outdoor motorized patio shades, dimmable LED lights, as well as a ceiling fan.
Versatility is where a louvered roof's features shine. They can be installed just about anywhere, making your outdoor experience first-rate.
You can choose a freestanding installation, or have your louvered roof attached to another structure. The oscillating louvers allow for total control over sun and shade as well as the breeze by tilting the louvers at an angle that provides the best airflow for your comfort.
Louvered roofs offer the stability of a pergola and can handle the weight of NJ snow, unlike pergolas with a fabric covering. Experience the ultimate in luxury when you include features like ceiling fans, misting systems, light fixtures, and integrated LED lights on your NJ louvered roof.
Window Works offers professional installation and only the highest-quality louvered roofs and outdoor shade products. Contact us today to schedule your free consultation and let's create your backyard oasis!