May 1, 2020
Virtual Products and Services—From Bedding to Awnings
Did you know that we offer products that can be measured, sourced, selected, delivered, and even installed without ever coming into contact with you or your family?
We are also available to virtually assist you in simply choosing and purchasing the right products for your home. Give us a call at (973) 535-5860 to learn more.
Our top priority is ensuring the safety and health of our team and your family. We also want to be there for our clients by offering products that will make your quarantine much more comfortable!
Bedding and Pillows
We believe your bedroom should be the ultimate place of solace, which makes it the most important room in your home, especially right now.
It is critical for you to physically and mentally recharge for the day ahead. Homeschooling and working from home… enough said, am I right?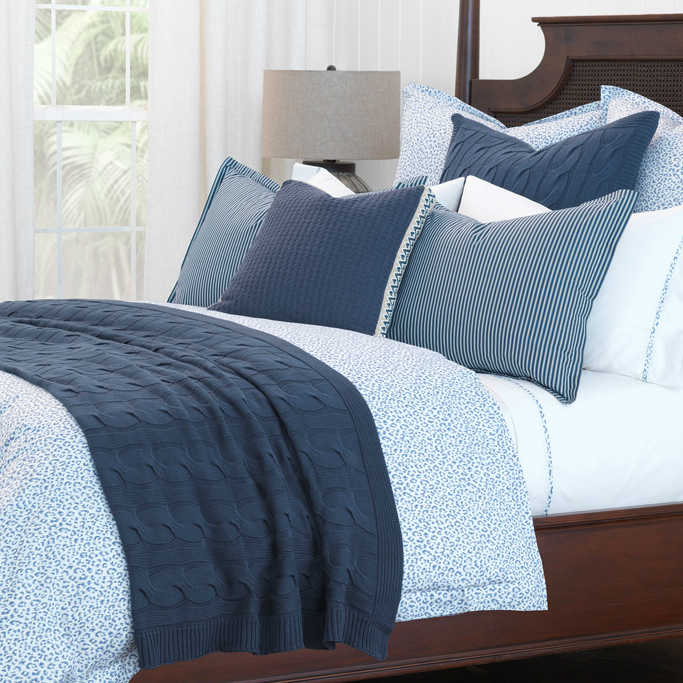 Your bedroom is your escape from the hustle and bustle and it might be the only room that the kids haven't completely taken over.
We can help you create the perfect retreat with beautiful, new bedding and pillows.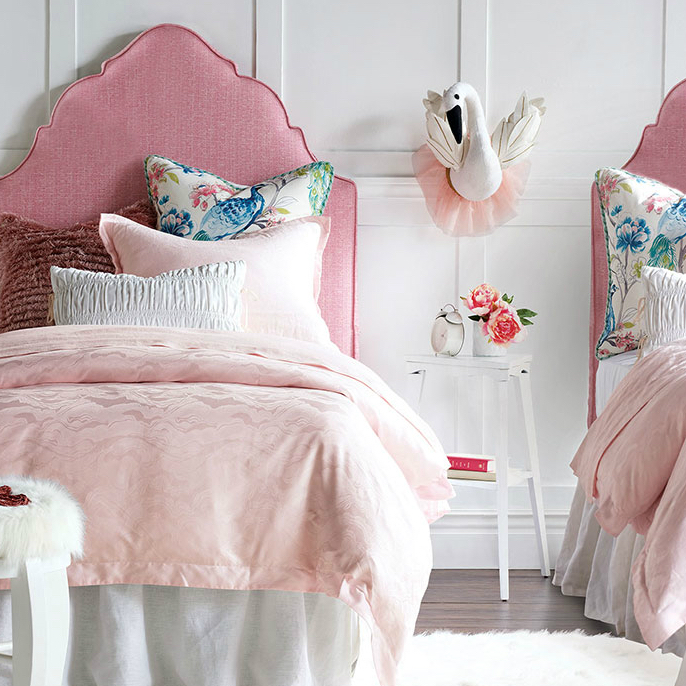 Don't you think it's time to upgrade that comforter you've had since you were first married and the mismatched throw pillows from your first house? Or maybe this is the perfect opportunity to give your daughter her new "big girl" room or your son an updated teenage get away.
We want you and your family to look forward to beautiful rooms to escape to and comfy comforters to sleep under. It's the least you can do, right?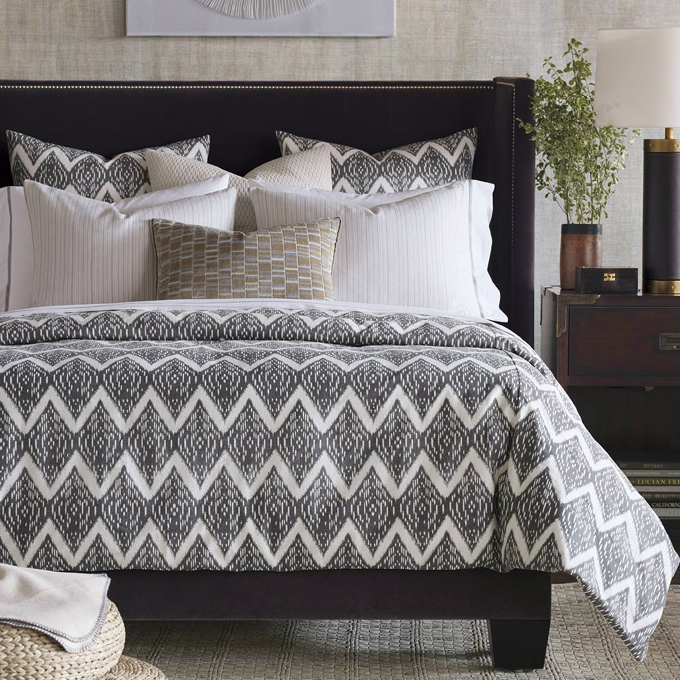 Wallpaper
This one is for the talented DIYers who have spent the last few weekends removing the wallpaper left over from the previous homeowners.
You've hated it since day one and what a better time than now to re-do it! Given how tedious it was to remove and how meticulous you'll need to be in installing the new paper, you want to make sure you make the right selection, and we can help.
We have one of the largest libraries of wallpaper in the area. We would be thrilled to spend some time with you over Zoom or on Facetime getting a feel for your style and presenting you with fabulous options from our library.
In-Home Accessories
Perhaps you're spending more time reading or writing or even working from a new environment.
Do you need a new lamp for your workspace? Or perhaps you are spending more time walking around your home in slippers or even barefoot. Do you need a new carpet?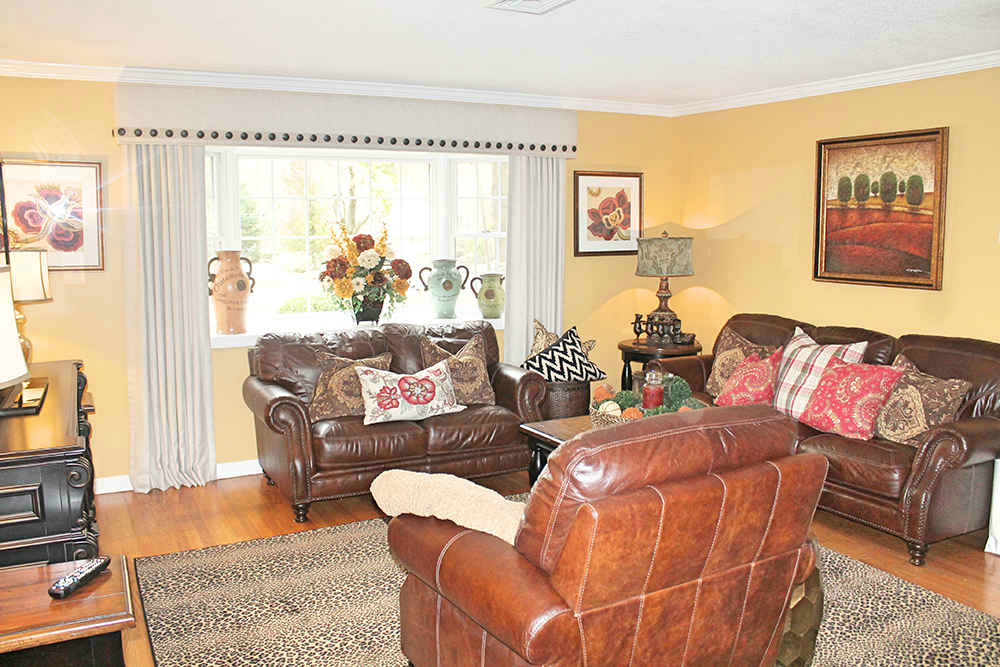 Or maybe you just need a project to keep your mind busy and you'd love to accessorize the bookcase in your office. Do you need some fresh decor?
We can help! We are available to virtually assist you in styling and accessorizing your home. For example, we love CuratedKravet – it is an incredible resource for high-quality furniture, lighting, decor, carpet, and wallcovering.
We can help you select and purchase the right pieces for your home from designer-quality resources.
Awnings
If you're like us, you are counting down the days until the weather officially breaks and you can spend a lot more hours of this quarantine outdoors.
Go take a look at your patio, and really think about how much time you will be spending out there this spring and summer. Is it ready for you? Does it need a sprucing? We can help!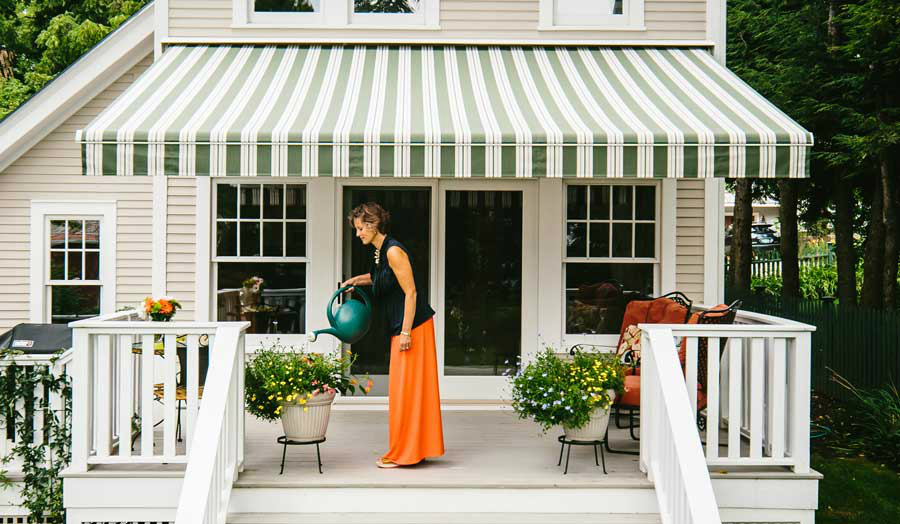 An awning can provide shade or allow for more sunlight with the simple push of a button. It can provide protection from a light rain or even a nosey neighbor.
The possibilities of what we can help you achieve in your outdoor space with an awning are countless.
To learn more about the type of awning that best suits your needs, check out our blog post to Find Your Perfect Awning Based on Your Quarantine Style.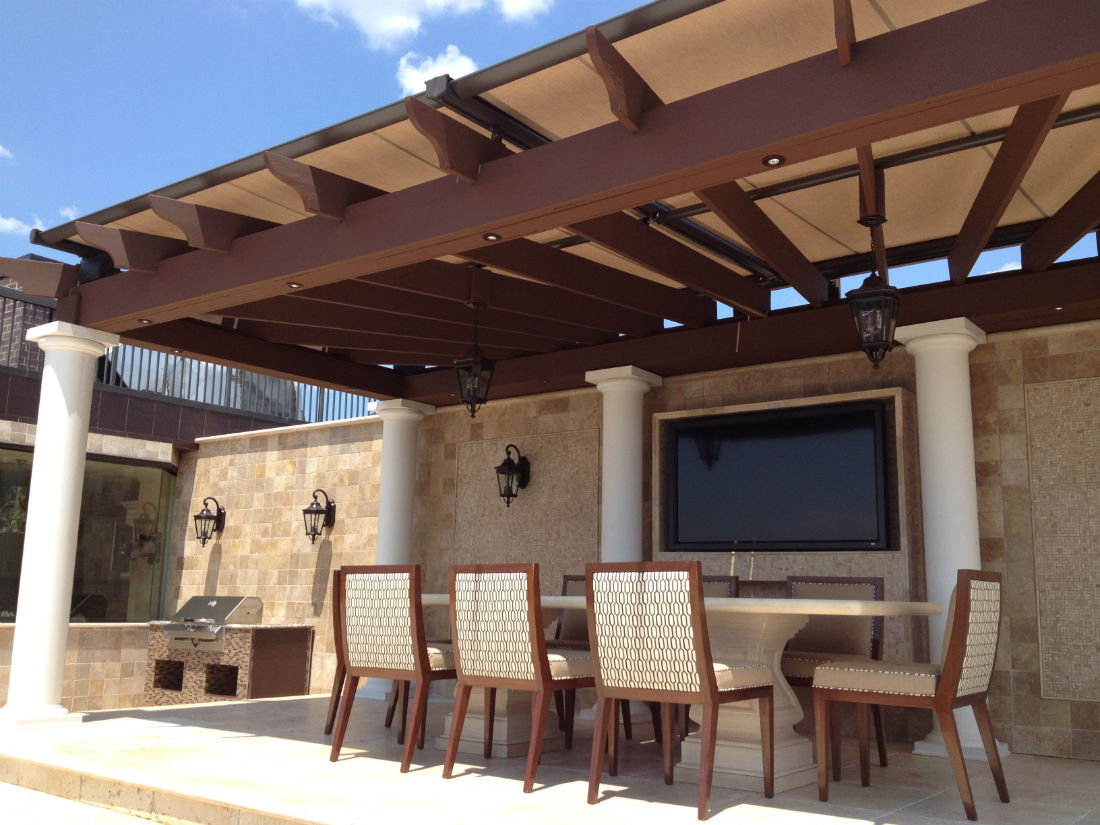 Patio Accessories
Now that we have your patio covered by an awning, what about the pool deck? Wouldn't it be nice if your umbrella matched your awning?
We can help with that! We are also able to assist you in beautifully accessorizing your dining area with upgraded patio chair cushions and custom outdoor placemats to match.
Do you think an outdoor rug like one of these from Jaipur Living would look nice? So do we! We are so excited to help you achieve the perfect outdoor oasis for the upcoming season.
This is a time to create new normals in your life and around your home, so let's make it as comfortable and appealing as it could ever be! To learn more about our products and services or to set up a free virtual appointment, call (973) 535-5860 or send us an email at awnings@windowworksnj.com.