June 1, 2017
Top 5 Mistakes Homeowners Make when DIY'ing Drapes
If you're like most homeowners, you've looked at your naked windows and thought, "I should get some drapes or something."
Whether you're looking for privacy from nosey neighbors or need to block out the sun, yes, you need the right window treatments for your space. We'll assume that your space lends itself nicely to drapes and that you're gung-ho about getting this done. Without further ado, here are the…
Mistake #1: Buying drapes at a "big box" store
Drapes are a speciality item, and if you buy them from anywhere other than a speciality store, they will likely look cheap. Instead of buying drapes from Home Depot or an obscure, online store, go to an establishment that focuses on window treatments and their role in interior design. (Hmm, we at Window Works might be a good option for you, but if you aren't near the Jersey / NYC metro area, find a custom window treatment designer near you.)
Instead of hanging cringe-worthy drapes, you want your end result to look something like this :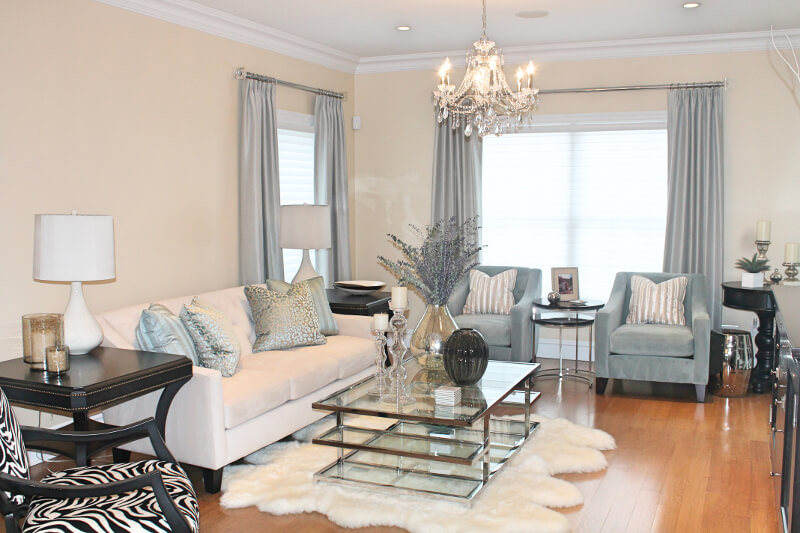 Mistake #2: Not measuring the window correctly
Did you want your drapes to puddle on the floor or was that the result of an inaccurate measurement? Even less costly drapes can look expensive when they are measured and cut to the correct length, so do yourself a favor and grab a real tape measure, not a ruler or any other substitute. Decide whether you want your drapes hung inside the window or outside / above the window (the latter option is preferred).

Mistake #3: Choosing cheap and/or flimsy drapery hardware
If you're still using those white, telescoping drapery rods that tend to sag in the middle, hold the phone. Despite being called, "hardware," this portion of your window treatment is another way for you to make a design statement. It's the icing on the cake, if you will. In our photo below, we used stainless grommets and a stainless rod to create a modern finish to this stately ensemble.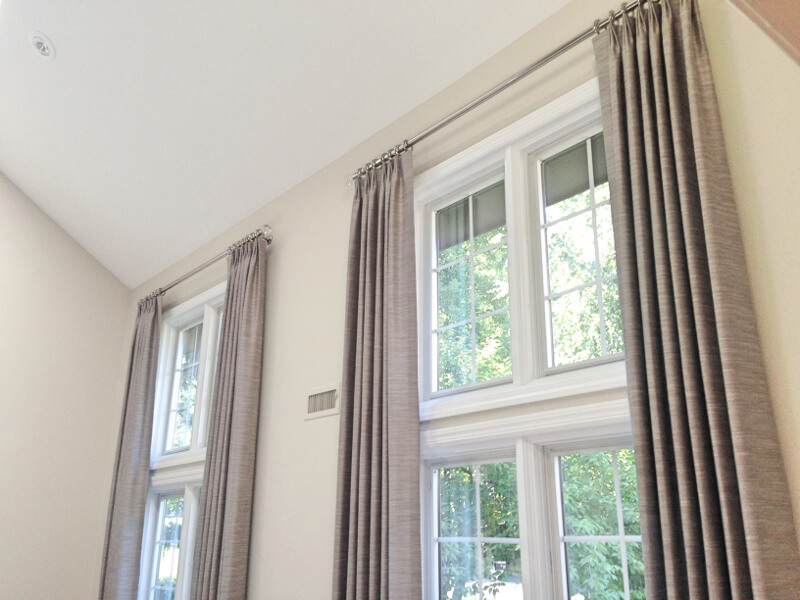 Mistake #4: Matching the drapes to the wall or ceiling color
Nothing says "invisible windows" faster than a blurred transition from wall / ceiling to window. While the contrast doesn't need to be stark, it does need to be noticeable. If your walls are a solid white, choose more colorful (and perhaps patterned) drapes. Ask yourself what would attractively contrast with your existing space.
In our example below, we coordinated the drapes with the area rug and even echoed the pattern on the sofa throw pillows while remaining in perfect contrast with the walls and ceiling.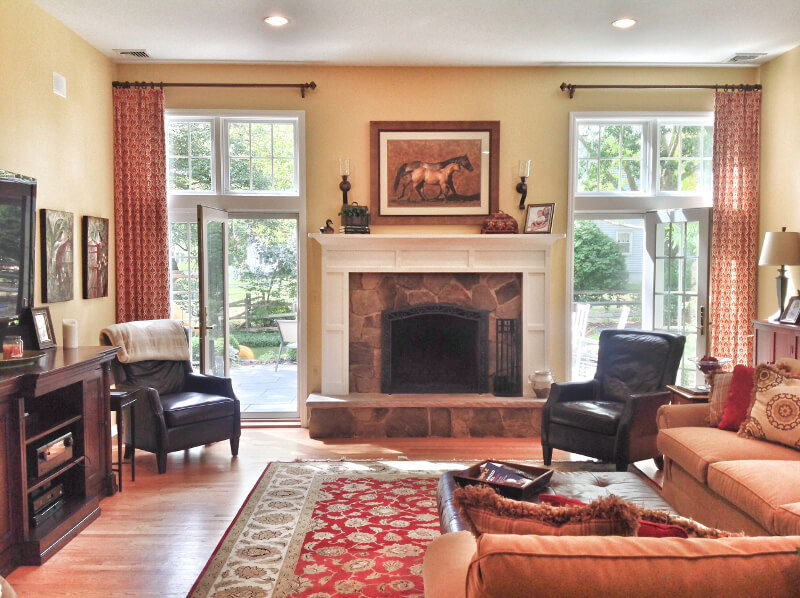 Bonus Tip: If you can match the drapes to your main furniture pieces in some way, do it! Your room will look professionally done and completely pulled together.
Mistake #5: Forgetting about the extras, like blinds and cornices
While there's nothing wrong with simple drapes and nice hardware, you should ask yourself the following questions:
Do I need more light and just a hint of privacy? Use sheer drapery panels or add unlined Roman shades for a layered look.
Do I need to completely darken the room at will? Add blinds with blackout lining.
Does my home require a more polished approached, rather than a simple drapery with hardware? Add a cornice or valance.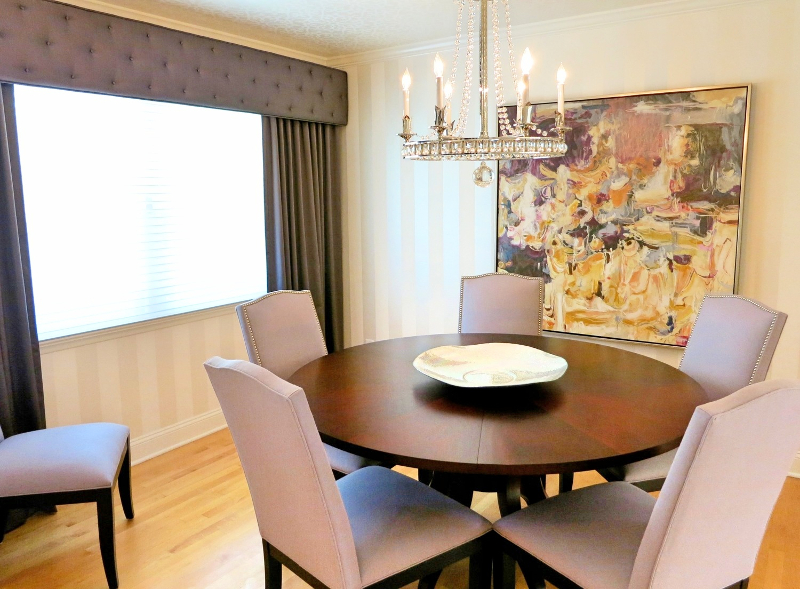 As you've noticed, a lot goes into great window treatments. That's why we've specialized in drapes, blinds, shutters, and more for over 30 years. If you're ready to give your windows a makeover, call Window Works today.