Susie Chusid Designs
Susie Chusid Designs
Living Room Design, Roseland New Jersey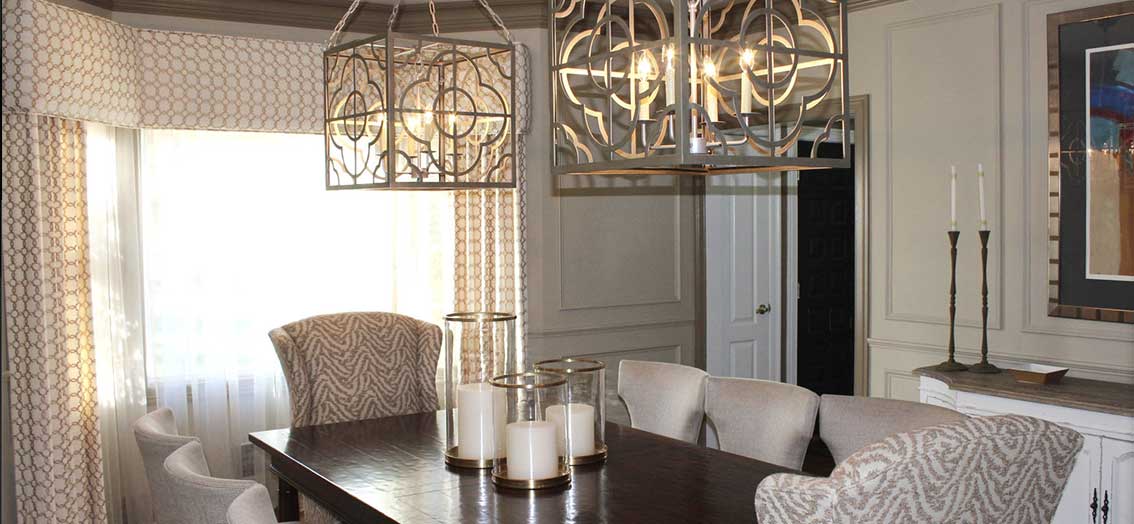 The living room window was a big feature on this project.
But designer Susie Chusid knew the wide, angled shape can sometimes be tricky—and the living room was important as it was one of the rooms you would see as you entered the home. Susie brought in Window Works: "I have been working with Window Works for over a decade now and I use them exclusively for all my client projects. They are professional, efficient and a pleasure to work with."
Drapery panels were not going to be enough to highlight this beautiful space, so LuAnn layered a fabric roman shade with sheers that have an elegant, contrasting pattern.  The result is ideal for the space and helps to set the tone for the rest of the room.
For the homeowner, this project was a success.
Susie told us that the homeowner—after many years of waiting to decorate—has said on multiple occasions how good it makes her feel to entertain and show off her home.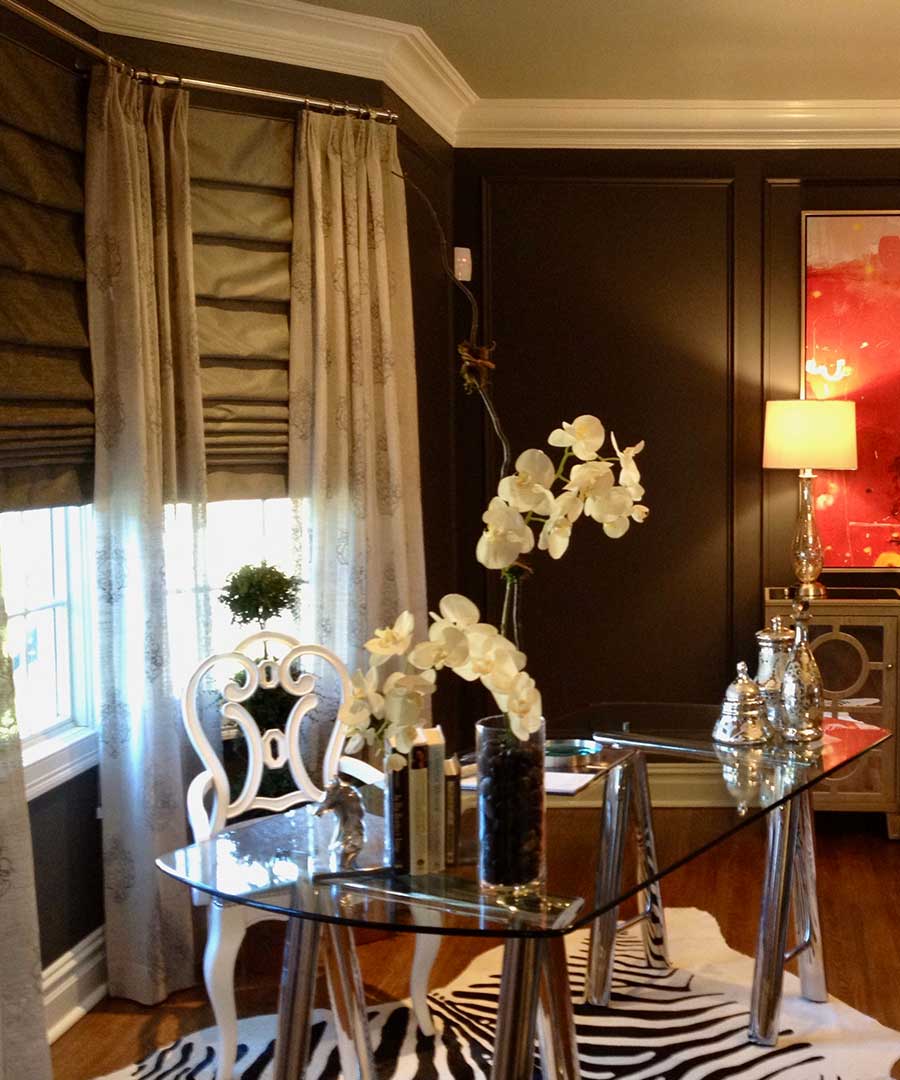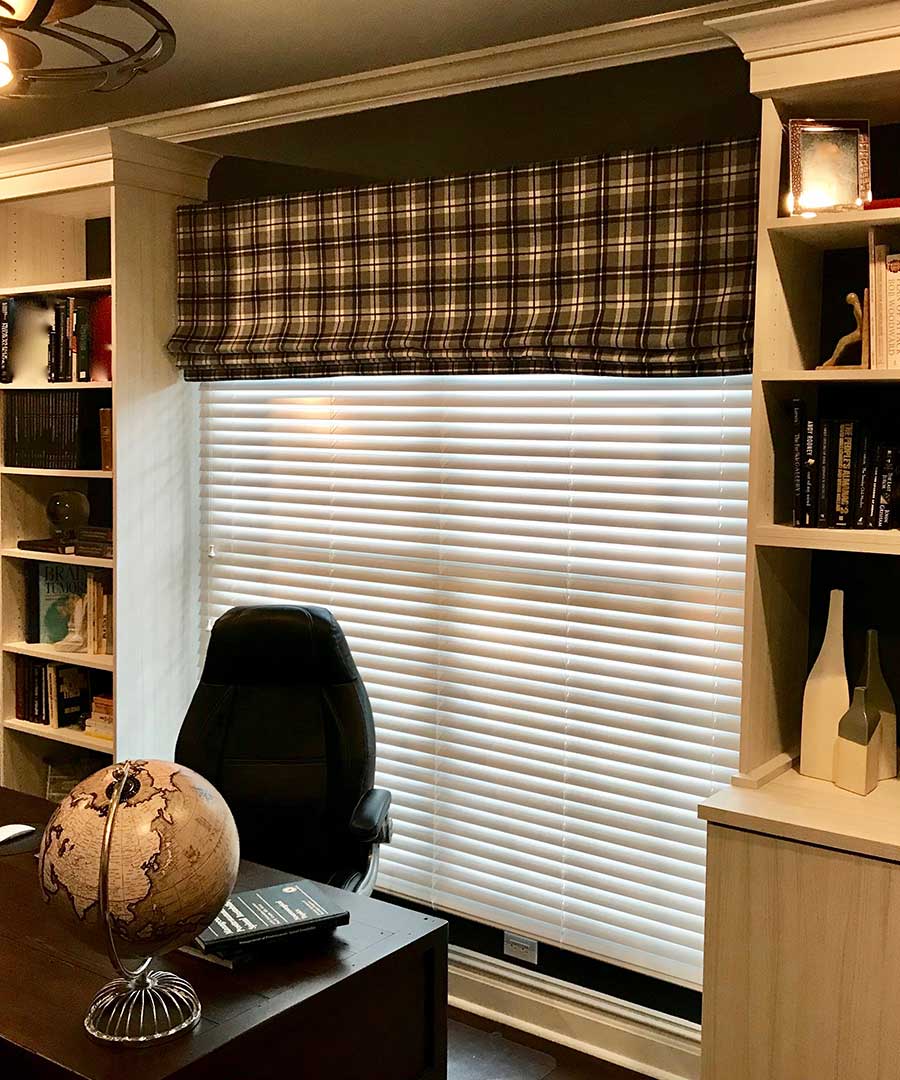 "Window works gets the job done no matter what the window situation is. I've had some homes to design that have windows that look lovely on the outside of the home but inside are truly challenging to design. In the end the design and execution have worked perfectly!"
Susie Chusid, Susie Chusid Designs