May 3, 2017
Meet the Creator & Headline Makers of Designerlebrity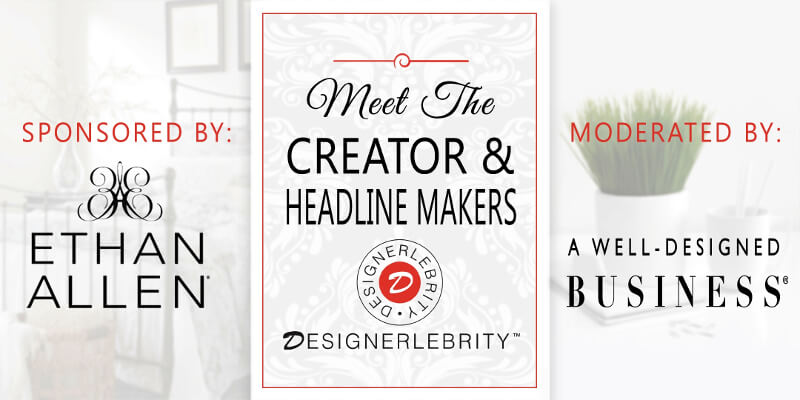 Wednesday, May 17th | 6:30 pm | NYC
Designerlebrity.com™ is the fastest growing media website spotlighting celebrity interior designer news!
Join us for cocktails and a lively conversation with :
PANEL :
Barbara Viteri – Creator of Designerlebrity™
Cheryl Eisen – Interior Marketing Group
Mikel Welch – Mikel Welch Designs
Manuella Moreira – Ethan Allen
MODERATOR :
LuAnn Nigara – Owner of Window Works NJ and Host of A Well-Designed Business® Podcast
LOCATION :
Ethan Allen, 915 Broadway (corner of 21st St.), Flatiron District, Manhattan, NY 10010
COMPLIMENTARY TICKETS :
Space Is Limited! Please reserve your FREE ticket by MAY 12TH.
QUESTIONS?
Phone : 646.892.2753 | E-mail : flatiron@ethanallen.com