February 17, 2017
Here They Are – Podcast Birthday Party Pictures!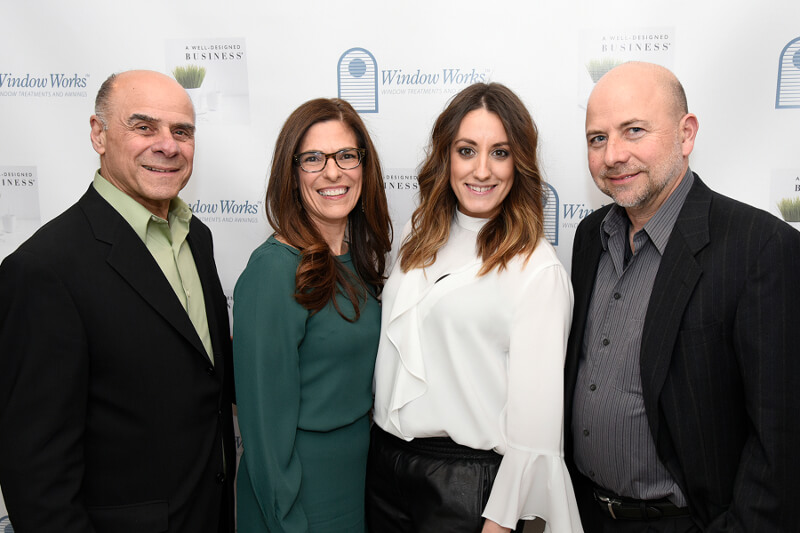 Thank You for Celebrating Our 1st Birthday!
My sincere thanks to everyone who joined us on February 6th at the absolutely beautiful Newell Gallery in New York City. We had over 80 attendees including loyal listeners and past podcast guests. Some of you flew in from all over to attend…  Kae Whitaker from Texas, Sarah Daniele from Canada, Deborah Rosenberg from Miami, Corey Damen Jenkins from Michigan and Adam Japko from Boston, to name a few.
I thoroughly enjoyed meeting each of you in person, taking fun pics at the Step and Repeat and just seeing your smiling faces.  I am so appreciative of all your continued support and encouragement for A Well-Designed Business® Podcast.
Special Thanks!
Special thanks to Jake Baer and Nicole of Newel, who were the most gracious hosts and provided a bountiful spread of food and refreshments. Thanks also to Andrew Joseph and Austin Mills of Andrew Joseph PR, who were so helpful and instrumental in the success of the night.
Of course, A Well-Designed Business® Podcast would not be as successful as it is without all the support and hard work of my podcast team and my great sponsors Kravet Inc., Chairish, Mydoma Studio, Business of Design and Kate the Socialite.
We were lucky to have two great photographers with us at the event:
Marisa Pellegrini: whose photography has appeared on numerous websites and in Design NJ, New Jersey Monthly, Forbes Global, NJ CEO, and Metropolitan Home. She was the Official Photographer for the Twin Maples Centennial Show House in Summit, NJ.
Joe Peoples: is a graduate of The School of Visual Arts, in New York City, and has worked for many of the top NYC Advertising, Portrait, and Fashion photographers before opening his own studio.
Marisa and Joe expertly captured the excitement of the festivities.
PHOTO GALLERY
We had such fun at the Step and Repeat. Below is a selection of the over 100 photographs our wonderful photographers captured at the party.
WANT TO SEE MORE PICTURES?
CLICK HERE for the full gallery of images.
DON'T MISS OUR VIDEO FOOTAGE!
Of course, the celebrations would not be complete without a few interviews of some of our favorite guests.