January 31, 2017
3 Reasons to Motorize Your Window Treatments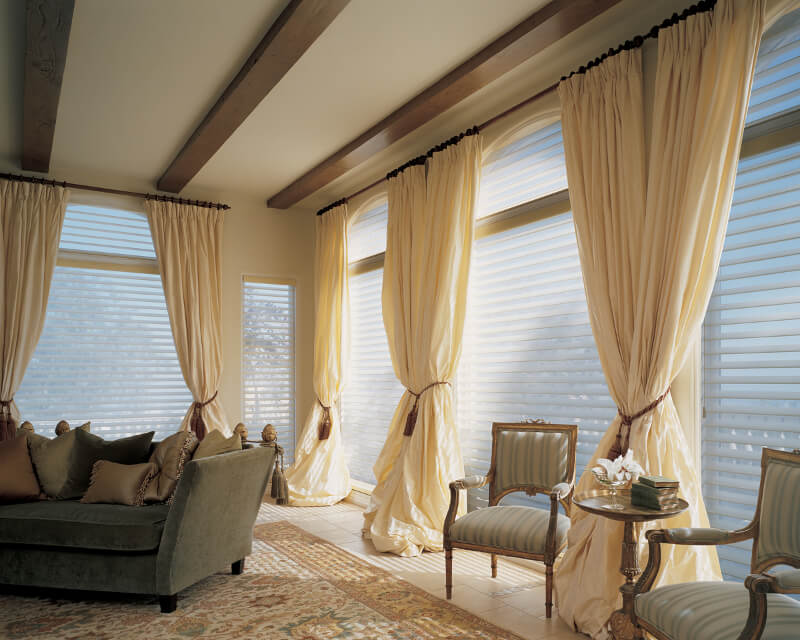 LuAnn Nigara, co-owner of Window Works, was recently interviewed by Remya Warrior, an interior designer and kitchen designer serving Middlesex, Monmouth and Ocean Counties in New Jersey.
During the interview, LuAnn and Remya discussed the many aspects of window treatment motorization. LuAnn shared her top three reasons why motorizing window treatments is right for you…
Tough to reach areas : If you have windows that are not easily accessible, like a window behind your whirlpool or even large 2-story windows in your living room, motorization can help simplify creating shade or letting light in. A kitchen window is also an excellent place to consider motorization.
Safety concerns : Safety is always a top priority, but when you have young children it's especially important. Unfortunately, we've all heard stories where a cord from a window treatment posed a serious choking threat to a young child. With motorized window treatments there are no cords, thus reducing potential dangers to your child.
Lifestyle choices : At the end of the day, your lifestyle is designed by the choices you make. If you're looking to simplify and add extra comfort to your daily life, motorization is a great added bonus for your window treatments. It's almost like a cell phone. Until you had one, you didn't even know you needed it. But now that you do, there is no way you can live without it.
LuAnn provided a lot of great tips and design suggestions during the interview with Remya.