September 23, 2014
Upholstered Cornices
Upholstered cornices and window treatments are a great way to add depth and dimension to a room. This look can make a room feel more formal and put together, and it looks more "finished" than just a st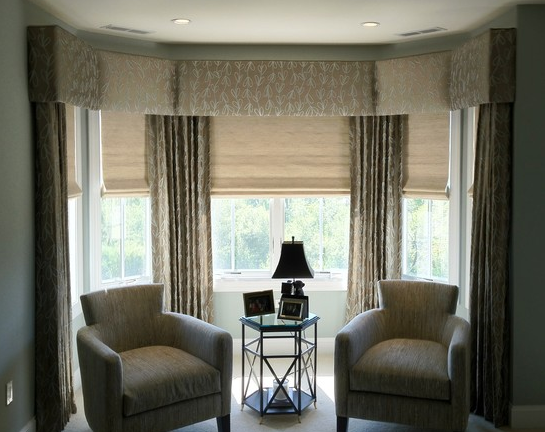 andard curtain rod or pole. We can match the upholstery to your other furniture, or just to the drapes you are using. We can use any fabric or pattern, so your options are unlimited!
Learn More
Want to know more about what we do? Click hear to read more about our window treatment services!
Contact Us
Take a look at some of our upholstered cornices and call us at (800) 505-5860 to set up a consultation!