June 15, 2017
Top 5 Mistakes Homeowners Make When DIY'ing Roman Shades
"That looks easy," said every homeowner ever. "I don't need to hire someone to do that." Hmm, maybe you do and maybe you don't. If you decide to tackle the project yourself, be careful to avoid these common mistakes: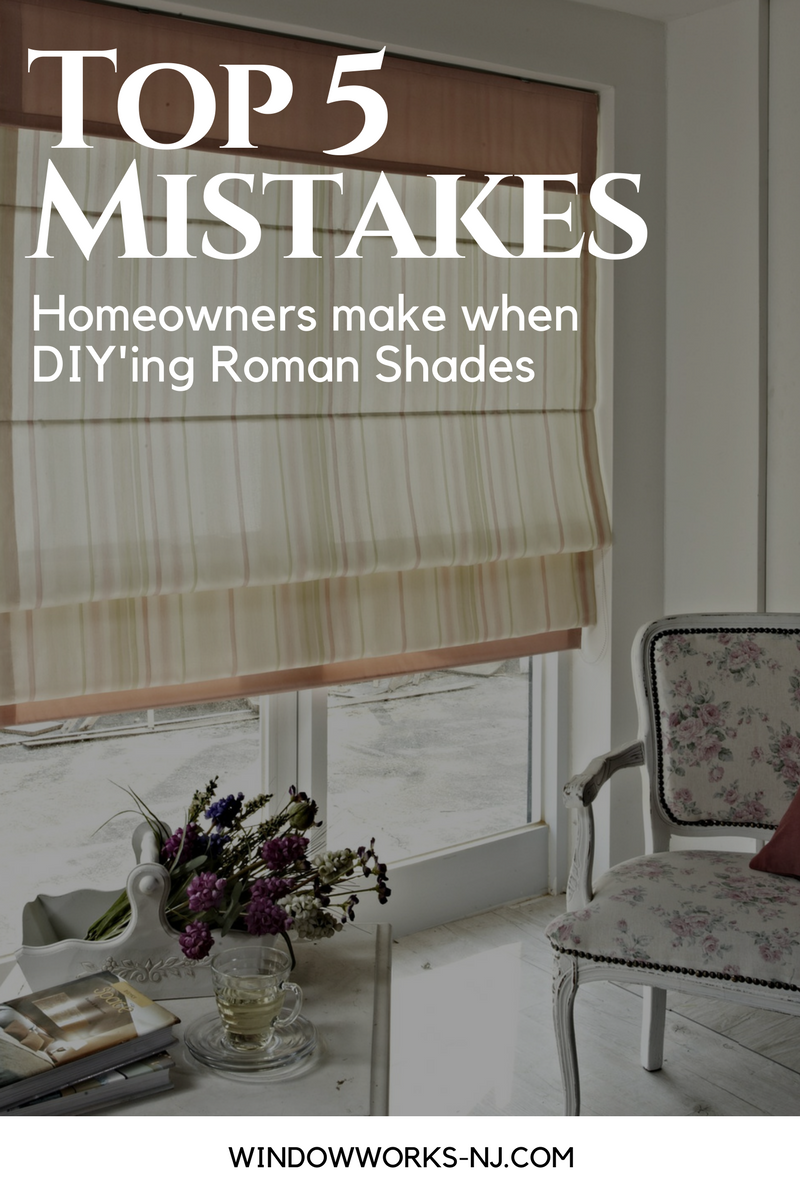 Mistake #1: Not knowing your different window treatment options & lookalikes
Roman shades are recognizable by their elegant arrangement and gathering of fabric, but they are also very similar to London and balloon shades. Know the difference before you begin.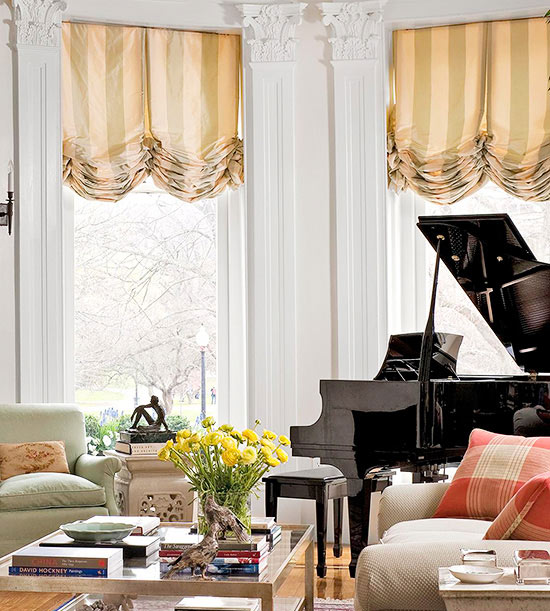 True to their name, balloon shades have a more billowy appearance and require more fabric to create.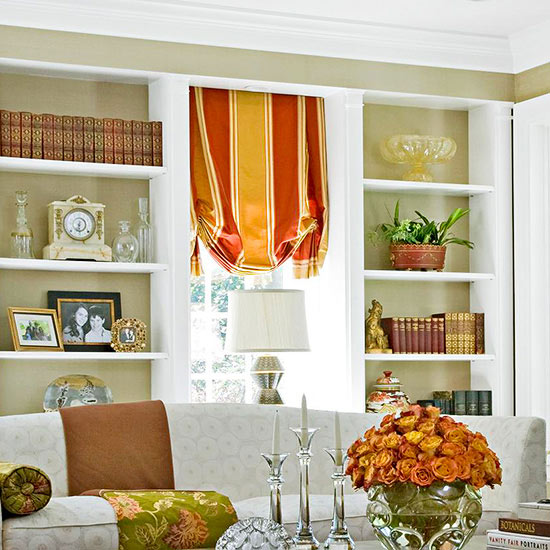 London shades are simple, yet more elegant, in their design. As with Roman and balloon shades, they are made from one, continuous piece of fabric.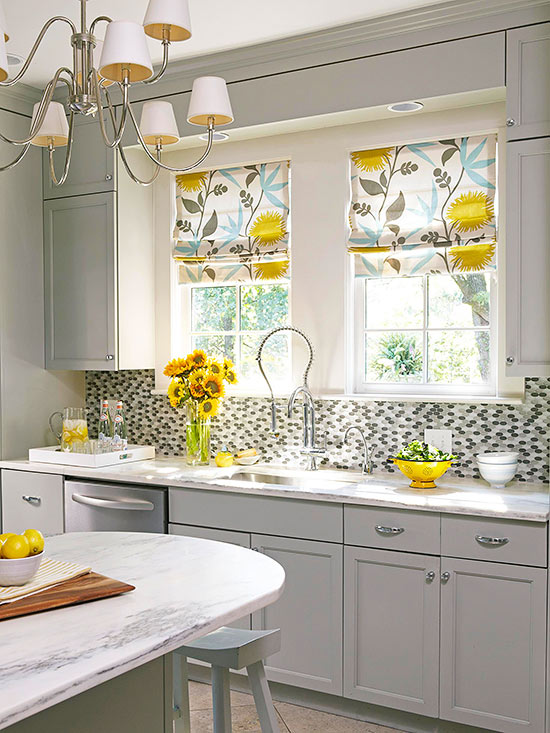 Roman shades are the modern cousin to London and balloon shades. With their minimalistic appearance and no-fuss design, they are the perfect solution to any transitional or modern space–and they work especially well in kitchens and dining rooms.
Mistake #2: Choosing the wrong fabric (or not enough of the right fabric)
Because Roman shades are made with gathered fabric as opposed to hanging fabric, like drapes, the pattern you choose needs to be large and repetitive. Otherwise, the pattern will be unrecognizable and cause visual confusion.
Additionally, when you buy fabric to create your shades, be sure to buy enough. If you need to purchase the same fabric more than once, you run the risk of using fabric from different dye lots. (Meaning: the fabrics won't be a 100% match.)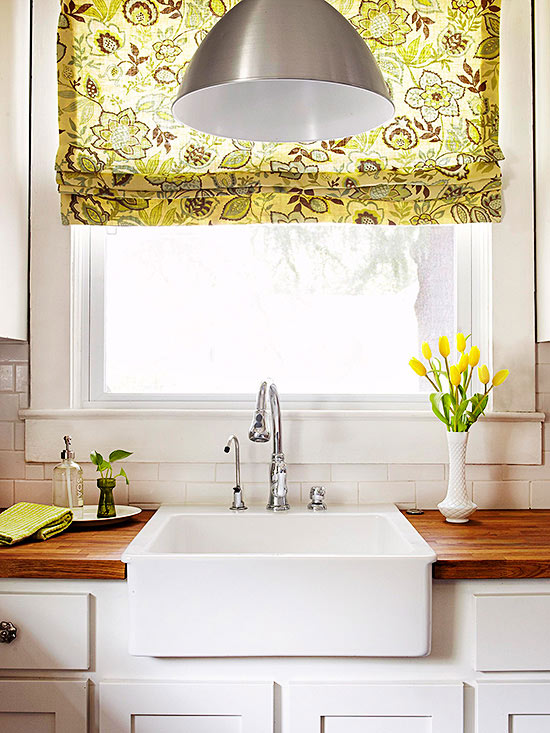 Mistake #3: Forgetting that you can choose from an inside or outside mount, depending on what you need
If you have gorgeous trim around your windows, don't hide it. Do an inside mount. On the other hand, if you want to make your window feel larger and are not concerned about showing off the woodwork, go for an outside mount.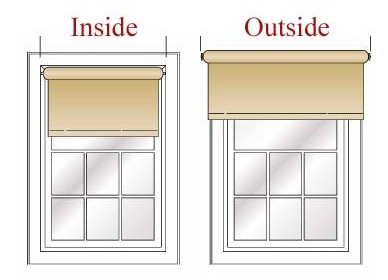 Mistake #4: Not determining whether you need sheer or lined shades
If you're looking for decoration or just a bit of privacy, and you are using a lightweight or sheer fabric, unlined Roman shades will serve you well. However, if you choose a fabric with a bit of body or you need to block sunlight or unwanted eyes from peering into your home, lining your shades is your best bet.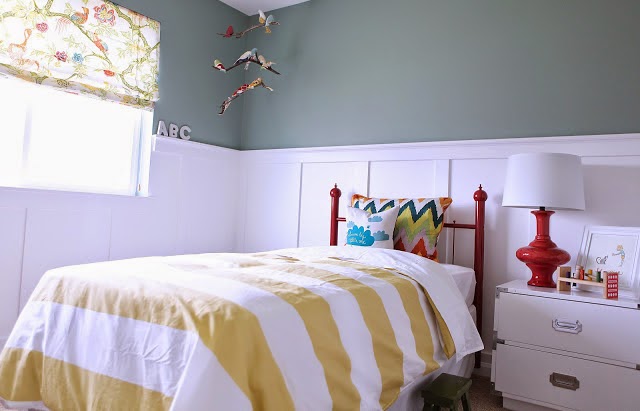 Mistake #5: Forgetting to add decorative trim
Adding the finishing touches to your Roman shades can take them from cookie-cutter to completely chic in a flash. From fringed edges to tassles or ribbon borders (as shown below), you're limited only by your own craftiness and time allowance.
DIY'ing your own Roman shades can be tedious and challenging. After you choose the mounting style, fabric, and trim–and the other materials / tools required–you still have to make the darn thing.
If you're ready to tackle that project, go get 'em! But if you're interested in hiring a pro to do it for you, give us a call. We speak your language, and we know window treatments like the back of our hands.