June 16, 2016
Retractable Awnings: To Retract or Not to Retract -That Is the Question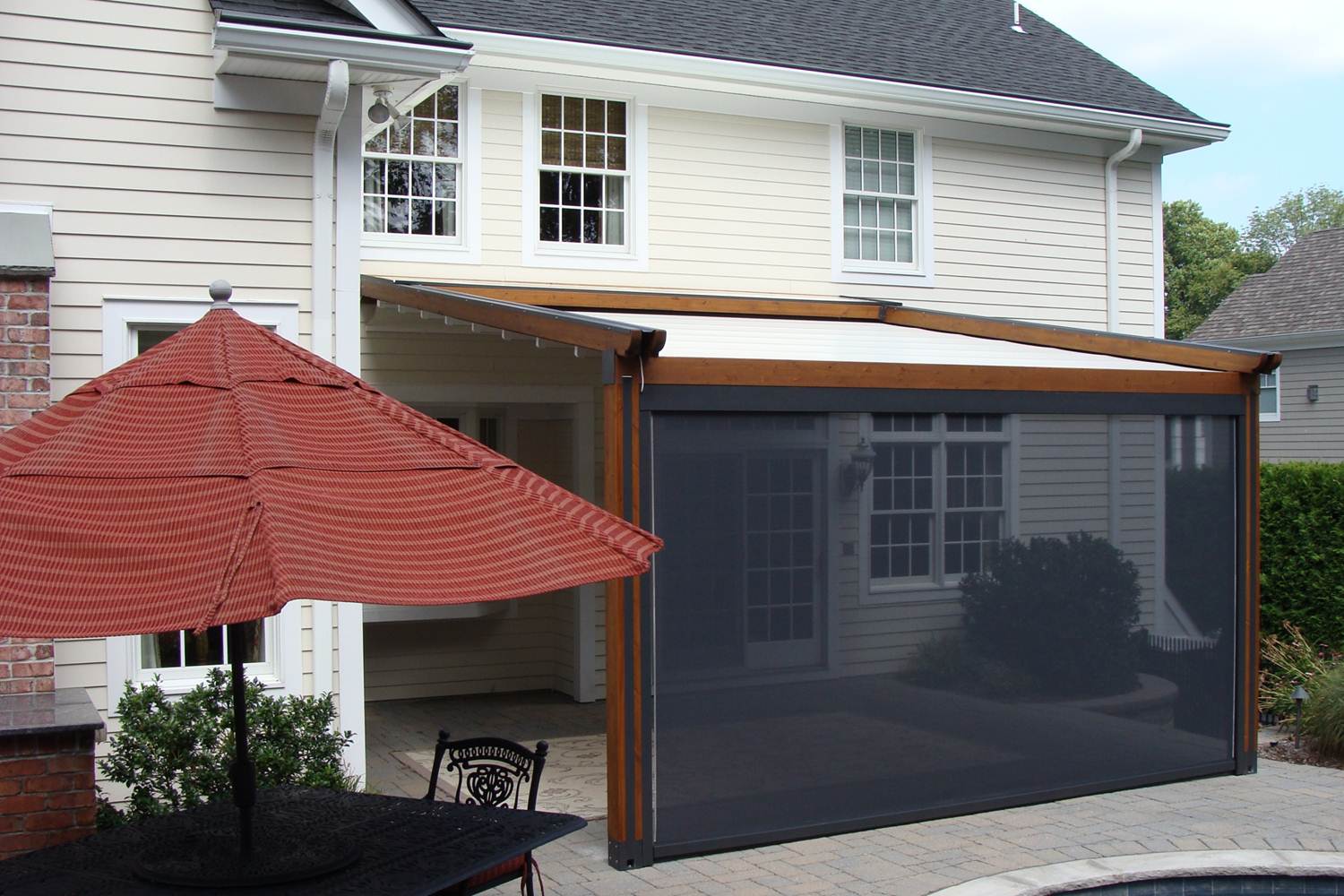 Summer has arrived, and your home could probably use an awning. Awnings play a big role in protecting you from summer heat and making your decks and pool areas comfortable enough to use regularly. Both retractable and stationary awnings are solid choices, and they both have many positive features. Knowing exactly what each type offers can help you choose from the diverse options available.
Retractable Awnings
Many people prefer Retractable Awnings because they can move them easily, depending on the weather. On a hot day, you can fully open your awning for optimum shade. As the weather cools, you can leave the awning closed and enjoy the sun. Retractable awnings have many other advantages, however. First, the fully enclosed hood keeps the fabric protected and increases motor life. Retractable awnings, such as our Bella Plus, are usually more compact than stationary ones.
Depending on the retractable awning you choose, you can adjust the pitch as much as you like. Most people assume retractable awnings can be closed or open only, but Window Works' awnings have a variety of pitch options. Additionally, you can raise and lower each corner independently of the others.
At Window Works, we also offer optional drop down shades for our retractable awnings. The solar screen shade provides extra coverage when the sun hits your patio or deck at a lower angle. Now you can enjoy your patio or deck longer into the evening. This also can make it easier to do close work outside, such as reading or working on a laptop. Ask about our shades if your home faces west, which generally increases the sunset's glare.
Our retractable awnings can shade up to 475 square feet, and our Teflon-coated bushings reduce noise as you raise and lower the awning. Window Works' awnings are nylon-coated, which protects them from summer storms and other severe weather.
If you'd like to protect the inside of your home as well as the outside, consider our retractable window awnings. These reduce glare and heat and protect your window glass from fading, harsh weather, and other damage.
Stationary Awnings
Some people don't like the idea of moving an awning in and out every time the weather changes. For them, Window Works offers Stationary Awnings. As with our retractable models, we offer stationary window and deck and patio awnings. They are available with or without retractable shades to protect the sides and offer the same level of protection from UV rays that retractable awnings do.
Our stationary awnings come in a variety of styles to fit almost any building. If you choose a fabric awning, you can select from a variety of colors and designs. Shed-style and dome awnings in 1″ and 2″ welded square aluminum are available as well.
CLICK HERE FOR MORE INFORMATION ON FINDING THE PERFECT AWNING FOR YOUR HOME OR BUSINESS!