November 2, 2017
Sourcing Art for Your Interior Design Clients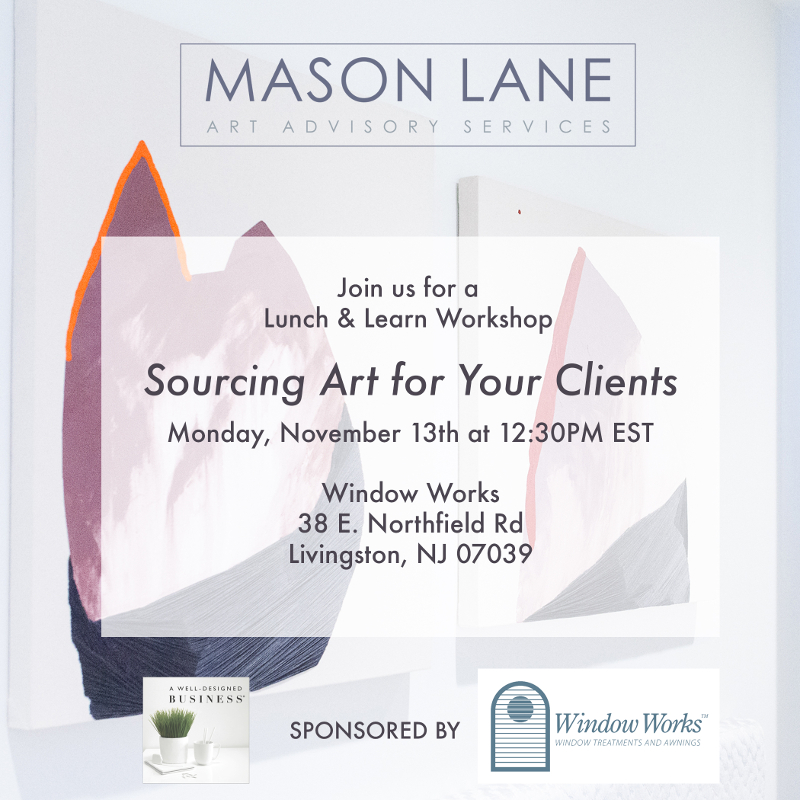 Monday, November 13, 2017 | 12:30 PM – 2:00 PM EDT Window Works, 38 East Northfield Road, Livingston, NJ 07039
Join us as Katharine Earnhardt of Mason Lane teaches us best practices to confidently and competently guide your clients in purchasing art. Katharine knows where and how to source art for your interior design projects and she is going to share all of this with us.
WHEN & WHERE: Monday, November 13, 2017 | 12:30 PM – 2:00 PM EDT | Window Works, 38 East Northfield Road, Livingston, NJ 07039
Click Below to Register for this Event.