June 18, 2018
Outdoor Shades: 5 Ways to Upgrade Your Space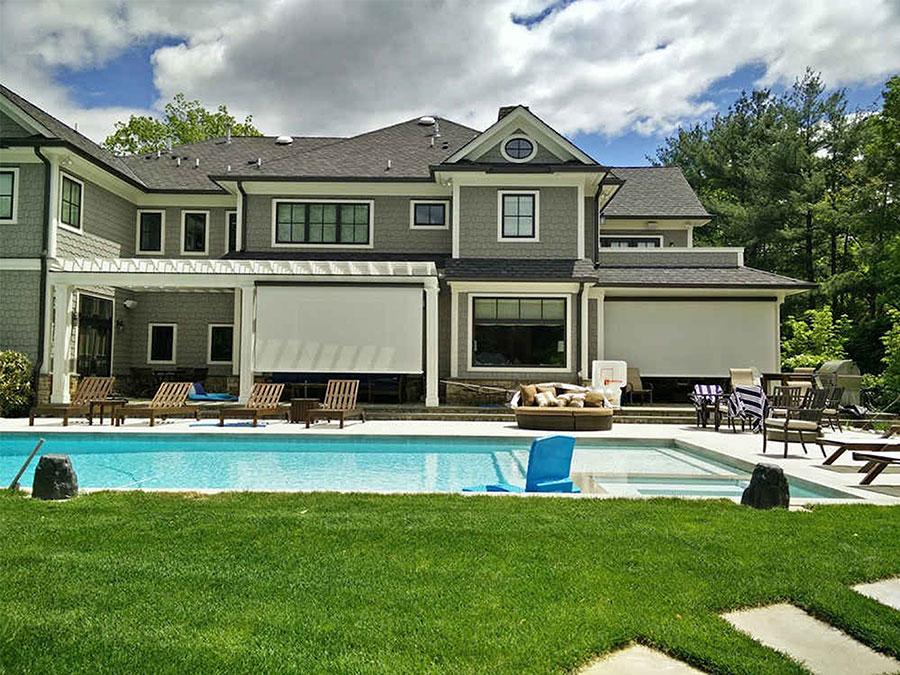 Outdoor shades are the best-kept secret in window treatments.
Did you know that outdoor shades can not only make your outdoor living spaces more functional and enjoyable but that they can do the same for your indoor spaces?
1. Enjoy Your Outdoor Space All Day, Every Day
Catching a healthy dose of vitamin D is what summer is all about—but sometimes you need a break! Or maybe you want to enjoy a meal outside without being blinded by the intense rays of the setting sun. Have you ever found yourself shifting your guests' chairs around the table and all of you end up on the same side of the table to avoid squinting?
Outdoor shades are the solution! Since the sun is only straight above our heads for a quick portion of the day, you can manage the angles of the sun and your enjoyment of it by shifting your outdoor shades accordingly.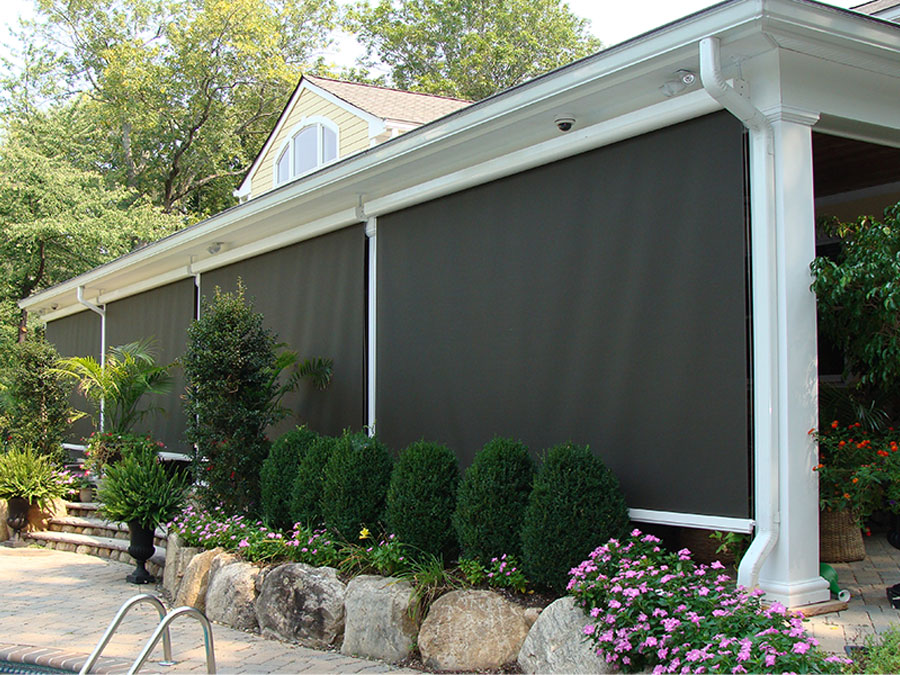 You can have all of the shades down, some half way up, one side up while the other is down, the possibilities are numerous! You can cater your shades at any time to provide the protection you need with just a few clicks of a button! It is that easy! Outdoor shades are motorized and remote controlled!
2. Create the Ultimate Man Cave
Who doesn't want a man cave?! Even women and kids want a man cave and what better way to have one than outside on your patio, in front of the pool, or next to your outdoor bar! And the first thing that comes to mind when planning a man cave is obviously the huge flat screen tv, right?
Use an outdoor shade to provide complete darkness when the big game is on. Or make it a family movie night on your patio. Either way, with an outdoor shade you don't have to worry about the sun reflecting onto your big screen. The entire enclosed space will be dark enough to see and enjoy whatever it is you're watching!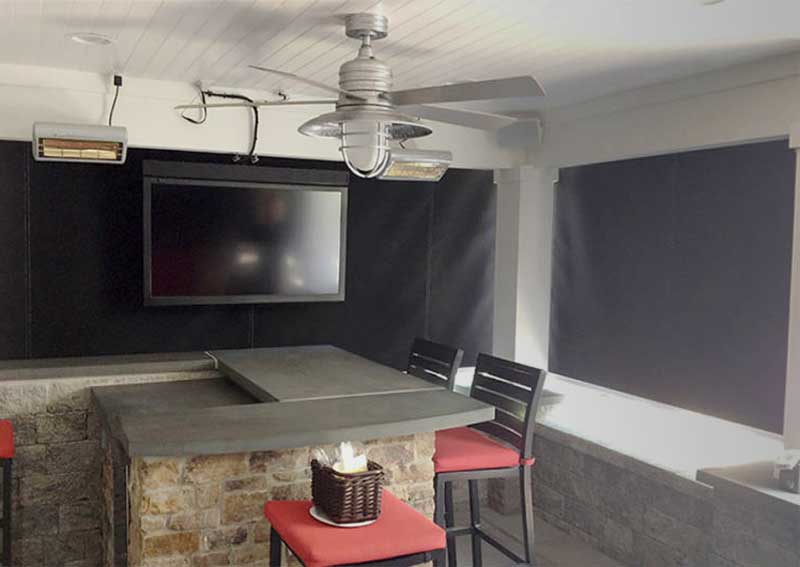 3. Use Outdoor Shades for Interior Sun Management
There are spaces within a home that require the function of a window treatment but not the aesthetic of one. For example, a screened in porch that overlooks an amazing view is a space that may require sun management or protection without obstructing the view or changing the decor of the space from the inside.
This gorgeous screened in porch, overlooking the amazing view of the lake, is perfect but what happens when the sun is shining directly in and you are reading a book or enjoying a cup of coffee? By simply using a remote, you could lower the outdoor shade and get protection from the sun while maintaining the decor of the inside space.
Outdoor shades can also be used for mild temperature control by eliminating the heat of the sun radiating as strongly into the room. And again, the best part about an outdoor shade is that you can maintain the aesthetic of the decor and keep the room looking exactly as it does above except when you need the protection!
4. Protect Your Fabrics
In order to protect the fabrics from fading, this homeowner could have an outdoor shade installed to the exterior, that no one would see, and could be put down when the room is not in use. This would prolong the life of those fabulous orange cushions!
5. Make Better Use of Your Commercial Space
Are you a business owner with an outdoor space? Think restaurants, cafes, boutiques, and more! Outdoor shades can be used for all kinds of element protection so that you can still utilize your patio, deck, or rooftop for money making!
Protect your clients from the wind, rain, and cold using clear vinyl outdoor shades. Or an outdoor shades can be mounted from the building and projected out to provide overhead protection from the sun! Use your outdoor space throughout the year, not just when it's the perfect 70 degrees and sunny day so that you can maximize your profits!
Email or call us today with your outdoor shade questions and needs! We are always up for a challenge, so if you think "there's just no way" this could work for you or your space, give our experts a go at it!