November 21, 2017
Holiday Centerpieces
By Window Works Contributor Laura Thurman
As the various Holidays quickly approach my guess is you'll be entertaining quite a bit. With entertaining comes the opportunity to have beautiful tablescapes. Some of the most impressive centerpieces for a tablescape are often the simplest.
Using fresh greenery and foliage and found objects currently in your home you can easily turn out a statement centerpiece. Let's take a look at these stunning examples.
Use a cake as a centerpiece? Why Not!! Use the ingredients and food you're preparing for your guest and have that double as decoration. As you can see, the cake has a rustic frosting texture (nothing overly complicated) and is topped with fresh greenery. Simple and beautiful.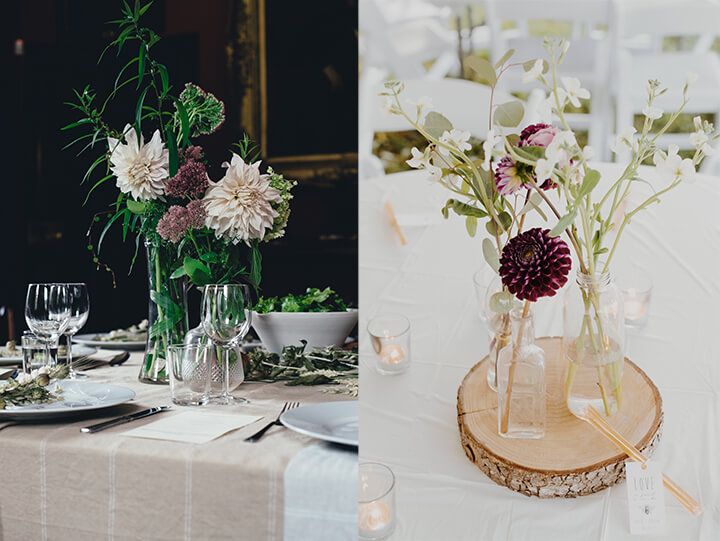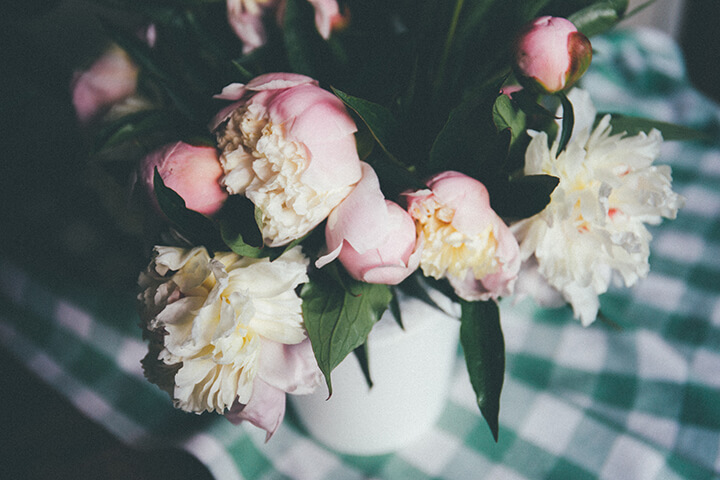 In my opinion, and pretty much every designer's opinion, you can NEVER go wrong with fresh flowers! Their fragrance, colors and textures are endless. If you're lucky enough to grow your own flowers or even have trees in your yard, cut a bundle and place in a nice clear glass vase. Let the colors of the flowers and green stems be a pop of color on a white or natural linen tablecloth.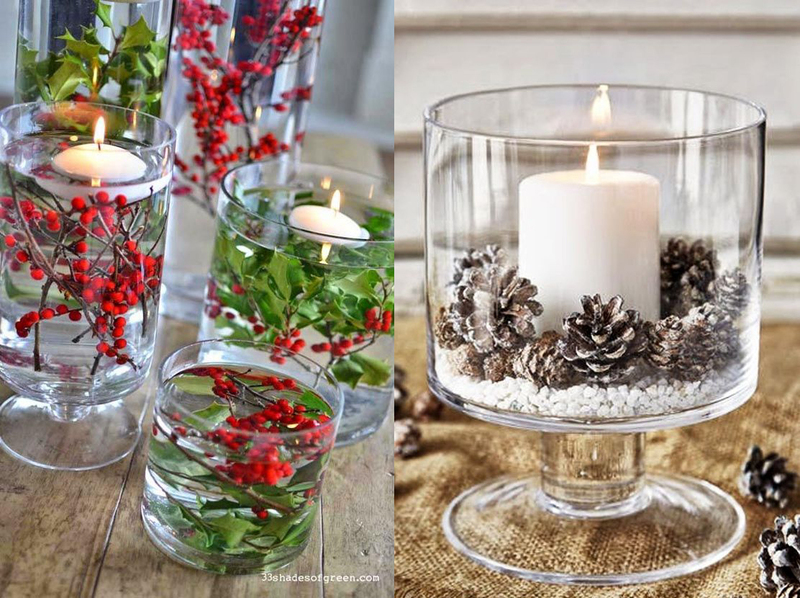 Candles set a warm, inviting ambiance perfect for entertaining. This is one of my favorite applications – glass jars, fresh greenery and floating candles. How impressive would a cluster of these look on your dining table or even your kitchen island for a food buffet?! You can find tons of glass tumblers at your local Michael's Craft Store. CLICK HERE. The floating candles can also be found at Michael's. CLICK HERE.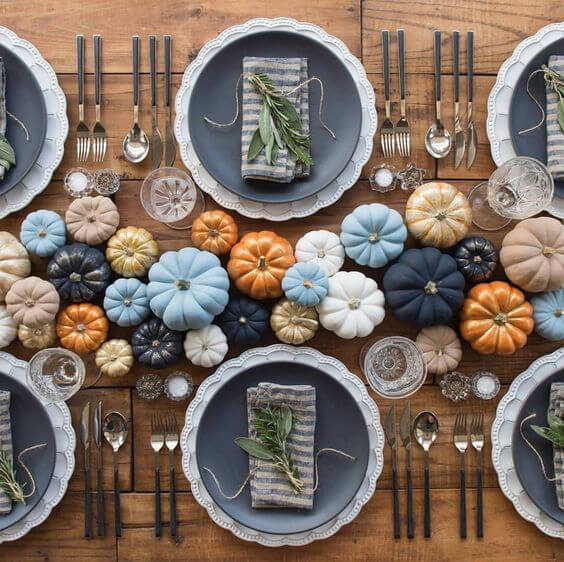 Before all those beautiful pumpkins spoil and you throw them out, consider using a grouping of them as an elongated centerpiece. You can even paint them as displayed in the image above. Stick to a monochromatic theme or go full, high-contrast with color. Metallic's are great as well.
If you plan to paint your pumpkins be sure to prep them first. Wipe clean with a paper towel with light dish soap. Pat completely dry. Acrylic paint works best on pumpkins and it's less likely to crack and peal.
Decorating and entertaining for the holidays does not have to be stressful. Plan ahead and think through "how can I use what I already have?!"
Till our next post!
Happy Holidays,
Laura Thurman