June 6, 2017
Celebrate Summer With Kravet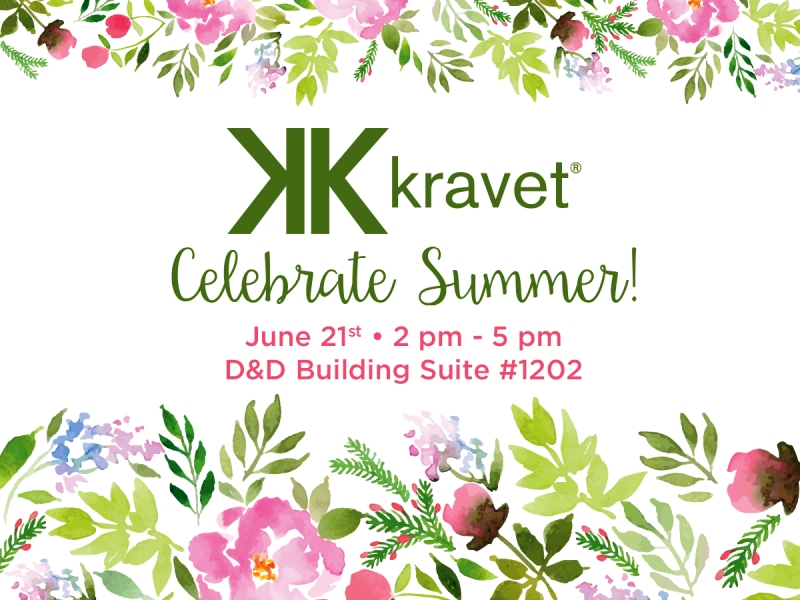 Celebrate Summer and the OPENING of Kravet's New Showroom!
Wednesday, June 21, 2017 | 2:00-5:00 PM (EDT) | NYC
Join LuAnn Nigara, host of A Well-Designed Business Podcast, as she Facebook Lives at Kravet's special event to celebrate summer and the opening of their brand new showroom.
Don't miss this exclusive #TOASTANDTOUR featuring treats from Baked By Melissa, Momofuku Milk Bar, La Fenice Gelato, Bantam Bagels and Pop Karma.
WHEN & WHERE: Wednesday, June 21, 2017 from 2:00 PM to 5:00 PM (EDT) | Kravet Showroom, D&D Building, 979 3rd Avenue, Suite 1202, New York, NY.
No RSVP necessary. Just stop on by and join the fun.