November 19, 2015
Are You Still Decorating with Outdated Jewel Tones?
Uh oh, did you just say to yourself: "There are new jewel tones"? If you did, then read on to discover one of the hottest color trends in interior design.
If you are like me and old enough to have been decorating your own home since the early 90's, when you hear "jewel tones" very likely a specific image comes to mind. And even if you weren't a grown up yet, your mom probably had rooms designed around these particular jewel tones. Let me describe them for you. Imagine, lush forest green, deep rich burgundy combined with a sort of midnight, navy blue, all layered on a palette of warm yellowy neutrals of golden wheat and harvest gold.
Do you remember it?
Not sure, well it looked like this: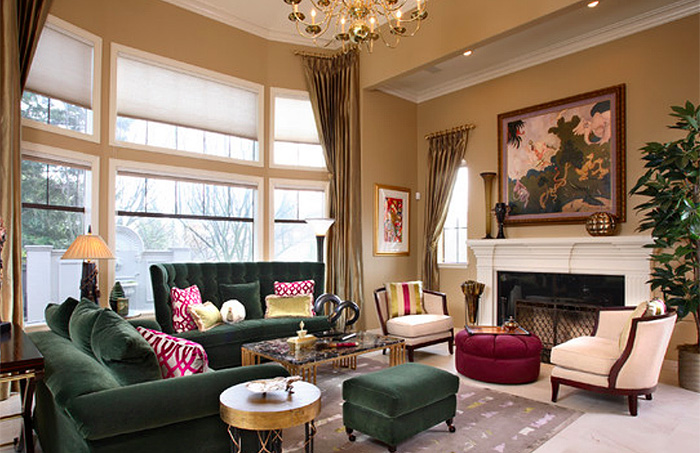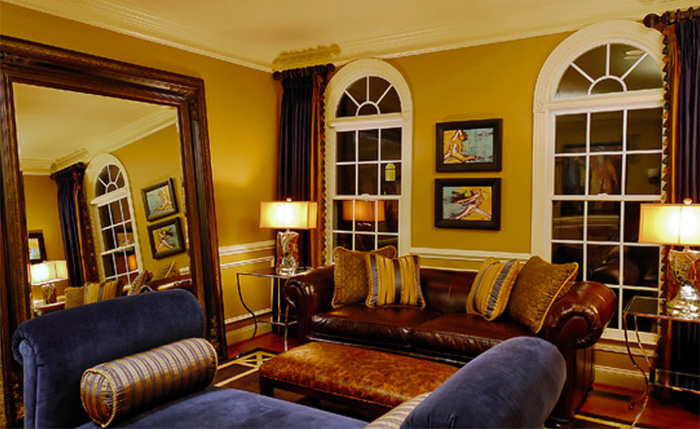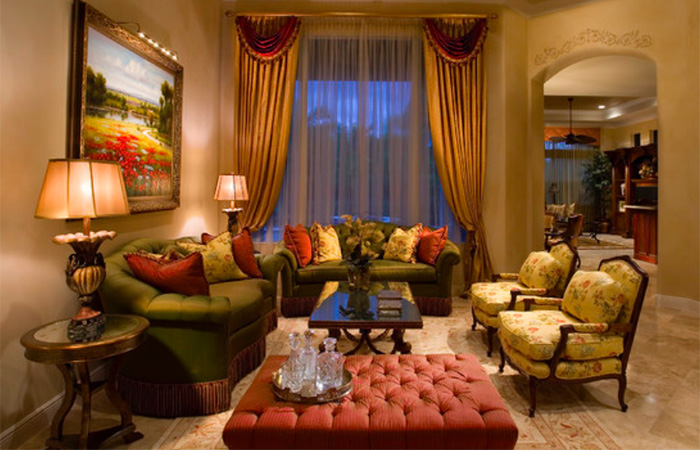 All are beautiful rooms, no doubt. But, they're done, yesterday's news. It's a new world out there and the jewel tones of today are fresh and dynamic.
Allow me to introduce you to the new jewel tones!
The greens are now clear and bold, like this emerald green in this fabulous living room by Sally Wheat Interiors.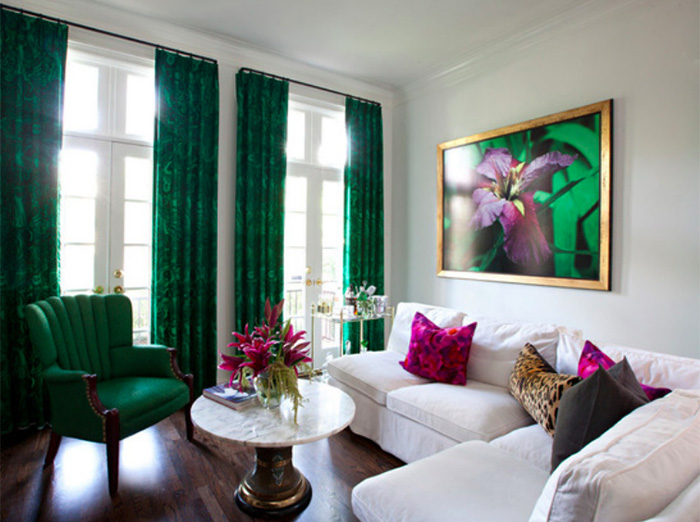 Andrea Brooks Interiors uses lively purples and fuchsia to replace stale burgundy and merlot.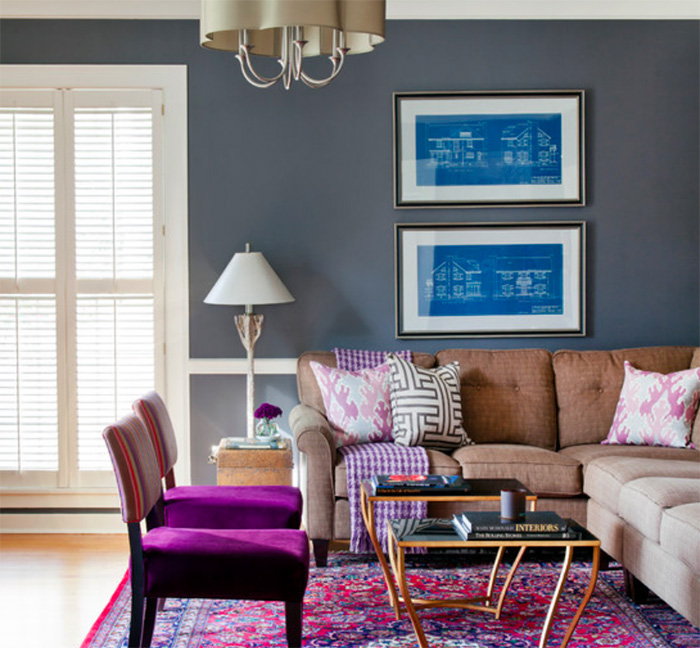 An intense royal blue sidelines tired tones of traditional navy blue in this dining room designed by Richard Mishaan Design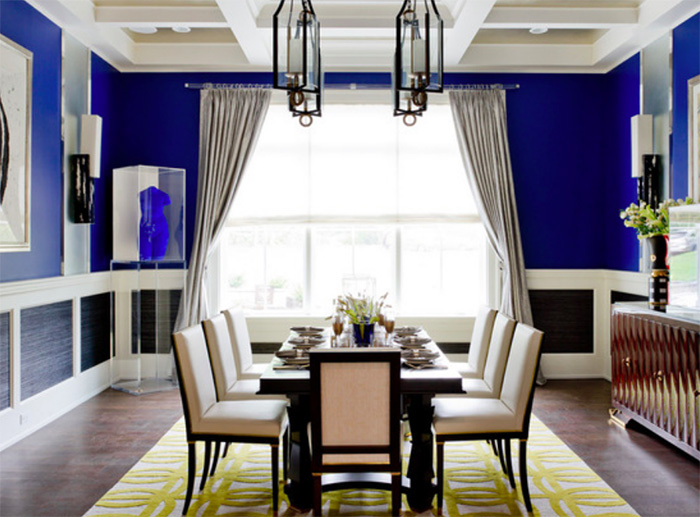 Finally, notice two additional tweaks. First, scroll back to the above pictures again and notice the background templates are all fashioned on cooler tones. Hues of gray and taupe are on the table, charcoal, pewter, greige, you name it, and it works. 86 the yellow tones of wheat, tan and harvest gold.
And now take a look below; see how bright pops of high contrast colors dot the palette adding drama and spark.
Brilliant yellow drapes surprise and captivate in this room by Amanda Nisbet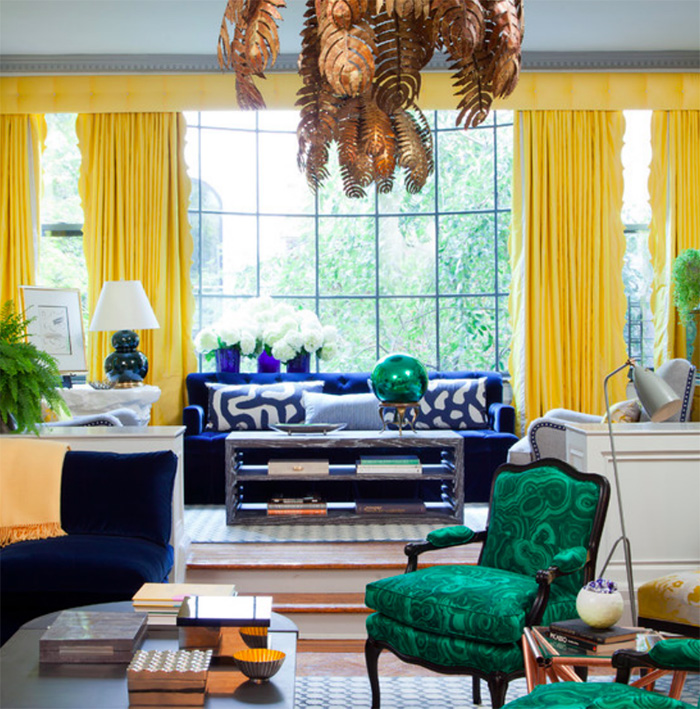 Fiery orange in the artwork heightens the drama in this dining room by Carolyn Miller Interiors
Crimson red energizes the neutral taupe and metallic in this master bedroom by Mia Karlsson Interior Design.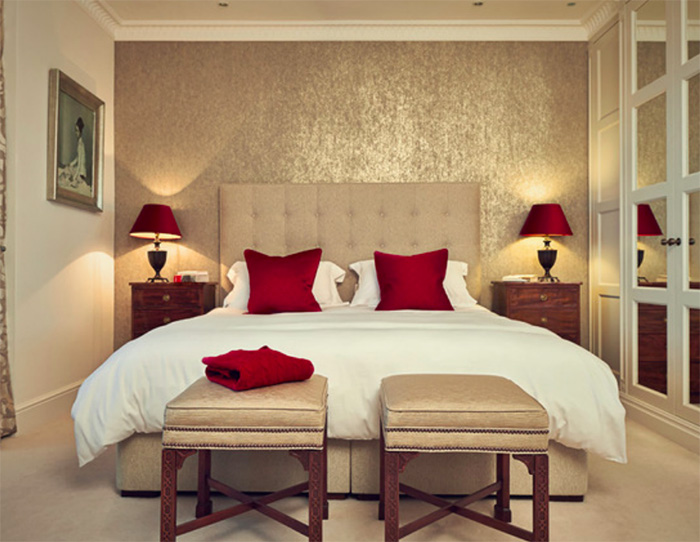 Complete your room with some stylish accessories, lamps and tables in shiny metallics like silver, gold and pearly opalescent and you will have created a beautiful room just like a pro interior designer.
Do you have questions on how to decorate with the new jewel tones, let us know, we're here to help!