Free Resources!
Architectural Digest is Not Coming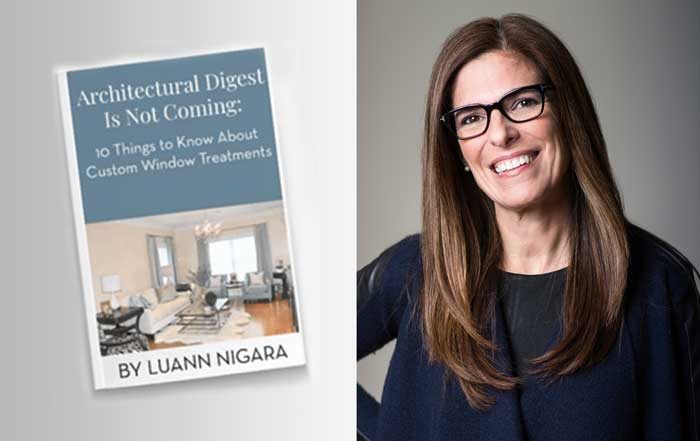 LuAnn Nigara shares the 10 most important things to know about custom window treatments.
Over 35 years of window treatment experience…all rolled up into one concise little guide. Don't invest in window treatments without her advice.
Find out:
Should your window treatments be motorized?
How does your lifestyle relate to what goes on your windows?
What is your window treatment style?
And more!
Where should we send it?
Your privacy is important to us. No spam and we would never sell your contact info.