Welcome back! Today we are going to be talking to a fabulous designer who is always up for a new adventure: Susan Jamieson. Susan has been an interior designer for 25 years and has been featured in several magazines and tv shows. Her newest projects include her own paint line called Bridget Beari paints that has about 200 different colors and custom wallpaper designs.
Susan is a regular in giving advise for the local newspapers and magazines. With such a wide variety of projects, she is able to move easily from contemporary to traditional looks. Her design philosophy is simple: " Good design comes from the ability to visualize the potential in every space.
Stay tuned to hear her tips and upcoming projects and events!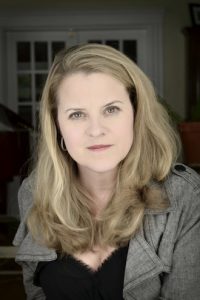 Susan shares with us:
Richmond show house pictures- you have to check them out on her website!
What is Design on a Dime?
Have a PR agent to help get out past your local area
Blogging since 2007
Is there a book coming???
Where does she get the names of her products?
Here's a peek at Susan's staircase that I promised!
Links Mentioned:
www.bridgetbearidesigns.blogspot.com – Susan's blog
Click Here to Get the Guide to What I Learned from Susan!
---