Kim Kuhteubl graces our show today.  She is an award-winning film producer, author, and member of the Producers Guild of America. Since 1999, she has been producing stories and shows about interior design and real estate development in various media format such as print, television, and on digital platforms. She is the founder of Me by Design, a firm that specializes in branding and visibility for interior designers and the design trade.  Me By Design is an idea boutique for the home goods /homeware industry.  The business objectives include how to boost the brand value, visibility and audience engagement of boutique interior design firms and legacy design brands with a range of cross-platform, data-driven tools. Methods and techniques include digital storytelling, influencer, and social media marketing as well as bespoke video.
Kim also serves on the Board of Advisors for Thrive GPO, a group purchasing organization and procurement service providing nonprofit organizations with access to better pricing for common goods and services. She is publishing her book Branding + Interior Design, that publishes on Sept. 28th.   Listen to the podcast to get the details of the following: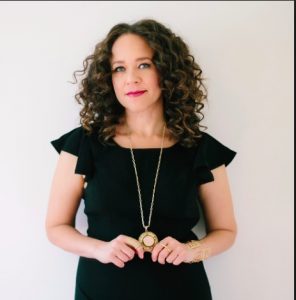 Show Notes 
All the various related industries that Kim has participated in
Her grandfather was a major influence in her life and business
Find out the secret to her overwhelming success. It's something intrinsic
At the start of her career,  she was earning awards  but she had very little income
Her work values and attitude
How creativity can serve people.  The work of creative professionals has value which needs to be purchased and paid for.
Successful brands are built on people who offer a product or service in the truest expression of themselves.
How you could be blocking your  own success
How you can get bored by your current projects and how to avoid boredom
Kim advises you to evaluate your business and when you make decisions from knowledge you can increase your chances for success.
Alignment with your own number if you are constantly looking at what other people charge
Sometimes people are asking too much or too low
Quotable quote by Kim:   Money is energy; it's esoteric energy, let it flow out and let more flow back in
Resources:
Book:   www.brandinginteriordesign.com
Kim Kuhteubl – Gift offer for book purchase:
As a THANK YOU gift to all of you who have already purchased the book, and to those who purchase it before its release on September 28, I extend an invitation to a virtual branding, visibility and money charrette with me on Thursday, October 13th. That gives you time to receive the book, read a bit and make a list of topics you'd like to cover on the day.You can purchase the book on Amazon. If you've bought the book somewhere else, take a picture of your receipt and send to book@mebydesign.com and we will add you to the list.
Related topic:   Episode #37 Lesley Myrick  https://windowworks-nj.com/lesley/
Connect with Kim:
Twitter and  YouTube @mebydesigntv
Facebook & Snapchat @mebydesign
---