Jeff Brooks has been a designer in business for 30 years! When he was starting out in the design world he did a lot of kitchen design until he decided to open his own design firm in 1986. He does a lot of residential work and has been interested in  environmental design. Jeff has some fantastic advice for designers starting out or even designers who have been doing their thing for any amount of time!
In this episode you will learn: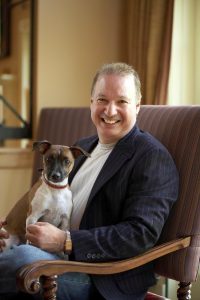 What is the best use of a space?
Hospitality and public spaces
Execute a plan!
How to let someone know if the designer is within their budget
Where does the inspiration come from?
Be kind
"Plan every project by starting with the intended result". Jeffrey Brooks
Links Mentioned:
Click Here to Get the Guide to What I Learned!
---